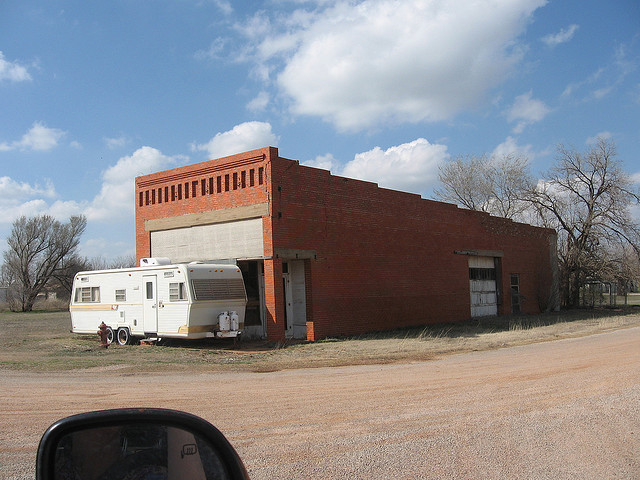 Douglas, (I.T.) Oklahoma
Douglas, 5 miles S.W. of Covington, OK, was first named Onyx but about 9 years later, with the promotion by the Frantz brothers of Enid of the building of the Santa Fe Railroad between Enid and Guthrie, the name was changed to Douglas, February 25,1903, honoring Edmund Frantz's son.

The town was founded in September, 1902
Directions
From Covington, OK go south 3 miles on OK 74 turn right (West) go 4 1/2 miles.
Notes
Links:
http://bjsbytes.com/Douglas/PhotoIndex2.htm
http://bjsbytes.com/Douglas/Index.htm
http://bjsbytes.com/Douglas/HistoryIndex.htm
More Pictures:
Dr. H. G. Parker was the towns beloved Doctor, born December 29, 1879. Dr. Parker died in 1962.He served the community for 54 years. Moved his office to his home in 1953 His daughter, Mrs. Louis (Marion) Dunn, lived in this house until she passed away. A member of her family lives there today.
Note:
Marion Dunn was a close friend to our family and her house was located just east and north of our home.
The R.L.(Bob)Latham family move to Douglas in 1981 and built this garage in 1984 and is still standing today. The family move away in 1989.