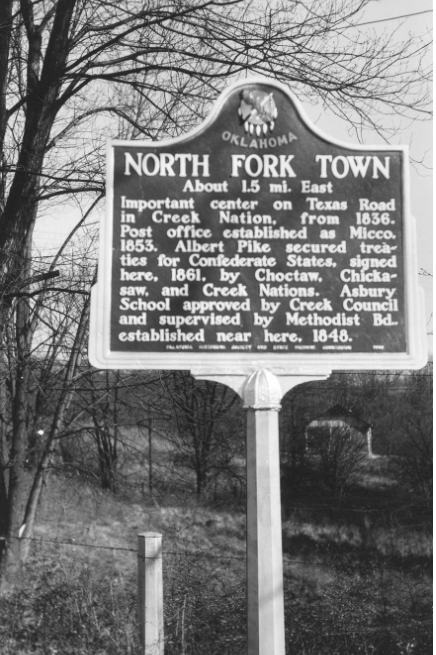 North Fork Town
About 1.5 mi. East. Important center on Texas Road in Creek Nation, from 1836. Post office established as Micco, 1853. Albert Pike secured treaties for Confederate States, signed here, 1861, by Choctaw, Chickasaw, and Creek Nations. Asbury School approved by Creek Council and supervised by Methodist Bd., established near hear, 1848.
Directions
The intersection of Elm and Main Streets in Eufaula, Oklahoma *
Regions
Maps
35.29039012454371, -95.58231777350014
* Information from Oklahoma Historical Society.