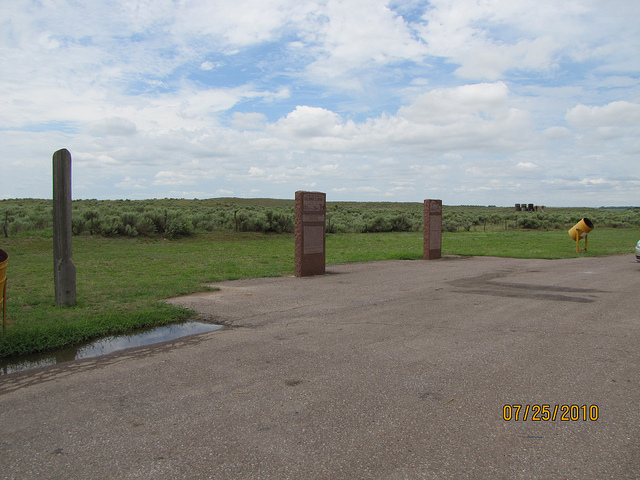 No Man's Land (US 64)
You are now entering old No Man's Land

Colorado Kansas 37th parallel called No Man's Land until 1890 known then as Beaver County Became the Panhandle of Okla: Statehood 1907

TEXAS STATE LINE 36° 30' PARALELL The 37th parallel was chosen as the southern boundary of Colorado and Knasas. New Mexico's eastern boundary was the 103rd meridian by the Missouri Compromise. Texas came into the Union with 36° 30' parallel as their northern boundary. This northern boundary of Texas is the only state boundary in the Union set by the Missouri Compromise (Mason-Dixon). The Cherokee Outlet stopped at the 100th meridian. This left a strip of land, 34 miles wide and 107 miles long without any form of government. Congress called it the Public Land Strip but it became known as No Man's Land, being outside any jurisdiction or any form of government. It became the home of outlaws, cowboys and settlers. Beaver City was the largest town in the area. By the Organic Act of 1890, Congress attached this unclaimed land to the newly organized Oklahoma Territory with Beaver City as the County Seat. It continued thus until Oklahoma was admitted to the Union, Sat. Nov. 16, 1907.

Three counties were formed out of the Panhandle: Beaver, Texas, and Cimarron.

This area has the most unique history in all the United States.
Directions
On south side of US 64 at Beaver / Harper county line
Regions
Maps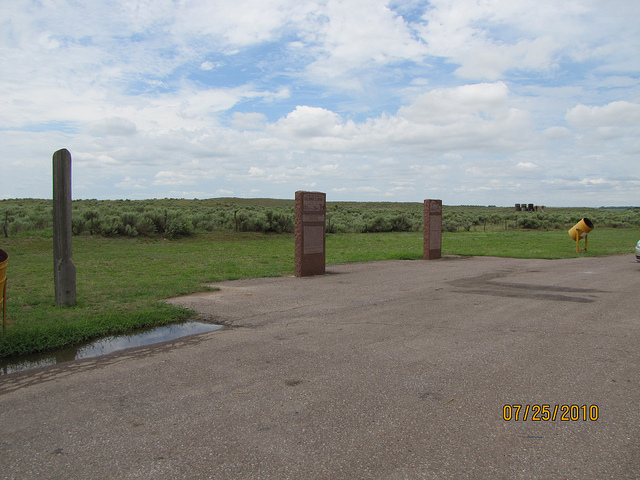 Identical set of markers found on south side of Beaver county on Hwy 3
More Pictures:

Google Maps Street View

View Larger Map