Old Rainy Mountain Cemetery K - C - A Intertribal Burial Grounds
Directions
4 miles east of Gotebo on Ok 9, 2 1/2 miles south on pavement, Old Cemetery just west of the Rainy Mountain Church. Part of this cemetery is located on the west side of the road west of the Old Cemetery. Both Old and New are Kiowa-Comanche-Apache Intertribal Cemeteries. Note: The New cemetery is located east of Old Cemetery on the north side of the Church.(no Photo's).
Regions
Maps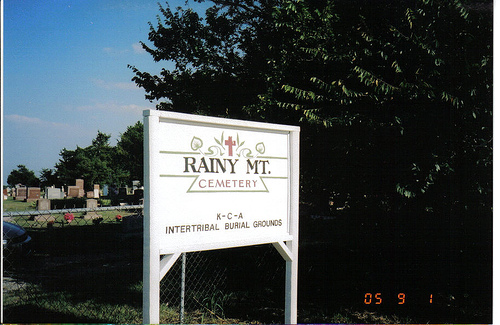 More Pictures:
Rainy Mt. Cemetery K~C~A Intertribal Burial Grounds
Gotebo
Kad~Tau~Bone
1847~1927
First Kiowa Indian to be Baptized by Rainy Mc Chubok
Gone to be with Jesus
Rainy Mt. Cemetery K~C~A Intertribal Burial Grounds
Kiowa~Comanche~Apache
Additional Photos:
Rainy Mtn. Indian Baptist Church
Rainy Mtn. Kiowa Indian Baptist Church
Est. 1893
First Missionaries
Marieeta K. Reeside (AM ~ DE ~ GO)
Lauretta Ballew
Women's Baptist Home Mission Society
Chicago
Julia Given Hunt ~ First Interpreter
Charter Members
Mrs. BIGTREE (OMEBO) ~ First Convert
GOTEBO her brother ~ second convert
KA ~ LO ~ MAH
PEAH ~ MAH
PEAT ~ TAW
KON ~ TAH ~ MAH
TAH ~ KOI ~ MAH
Gotebo Hall
Related Pictures:
Millie Durgan
White Captive
Kiowa Name: Sain-to-hoodle
Captured at age eighteen months in the Elk Creek Raid. No. Texas, Fall, 1864. Adopted by the Kiowa tribe and married a Kiowa named Goombi. True identity not known until three years before her death in 1934. Buried in the Old Rainy Mt. Cemetery southwest of Mountain View, Oklahoma
Note:
Kiowa - Comanche - Apache Intertribal Cemetery, Old Rainy Mountain Indian Mission Cemetery.
Located West of the Rainy Mountain Baptist Indian Mission Church, about 2 miles west, 2 1/2 miles south of Mountain View, on the left. There are a number of graves marked but with no names. This is the original Cemetery and has the graves of some of the well-known Indians of the area. Millie Durgan, AKA, Sain-to-hoodle was not listed. Her grave was not located, grave unmarked (no headstone).
Correction:
More research
Millie Durgan
grave was listed in this cemetery.
GOOMBI, Millie (Millie Durgin) 1859- 1934
Links:
http://rebelcherokee.labdiva.com/oldrainymtncem.html
http://rebelcherokee.labdiva.com/Kctycemlist.html