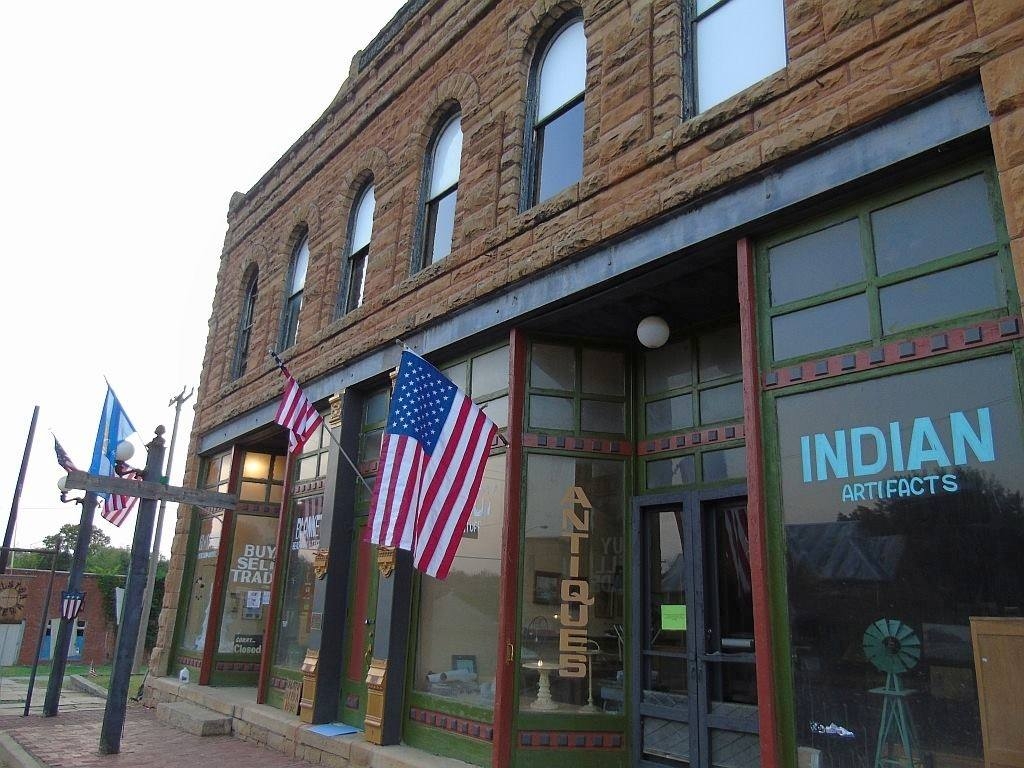 Ralston Opera House
The Ralston Opera Hours was constructed in 1902 and provided live entertainment and silent movies until 1927. The Opera House is open for tours on Saturdays. Added to the National Register of Historic Places in 1987, #87001257. The Opera House is the center piece of the towns 10 year plan to revitalize the small fading town of Ralston, Oklahoma.
Directions
650 Main Street, Ralston, Oklahoma
Notes
The Opera House is open for tours every Saturday, weather permitting. It is also open to the public during community and special events. Tours are free and donations towards restoration are very appreciated.
Links:
Listed National Register of Historic Places:
Ralston Opera House (added 1987 - - #87001257)
501--503 Main St. , Ralston
Historic Significance: Event
Area of Significance: Commerce, Entertainment/Recreation
Period of Significance: 1900-1924
Owner: Private
Historic Function: Commerce/Trade, Recreation And Culture
Historic Sub-function: Specialty Store, Theater
Current Function: Commerce/Trade
Current Sub-function: Specialty Store