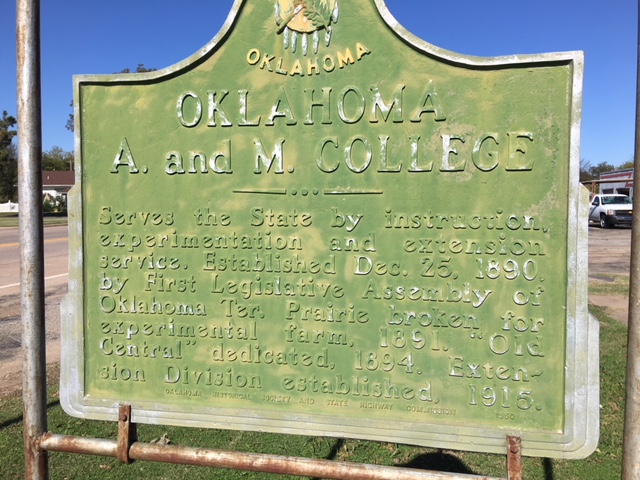 Oklahoma A and M College
Serves the State by instruction, experimentation and extension service. Established Dec. 25, 1890, by First Legislative Assembly of Oklahoma Ter. Prairie broken for experimental farm, 1891. "Old Central" dedicated, 1894. Extension Division established, 1915.
Directions
1506 S. Main St. across the street from Fire Station No. 1 in Stillwater, Oklahoma.