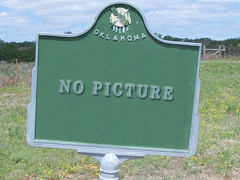 Dog Iron Ranch and Will Rogers Birthplace
Living history Dog Iron Ranch and log-walled, two-story post-Civil War home where Will Rogers was born November 4, 1879, son of a Cherokee senator, judge and cattleman. Home is authentically conserved and open to the public.
Directions
1 mile north of Oologah, Oklahoma, 2 miles east of Highway 169.