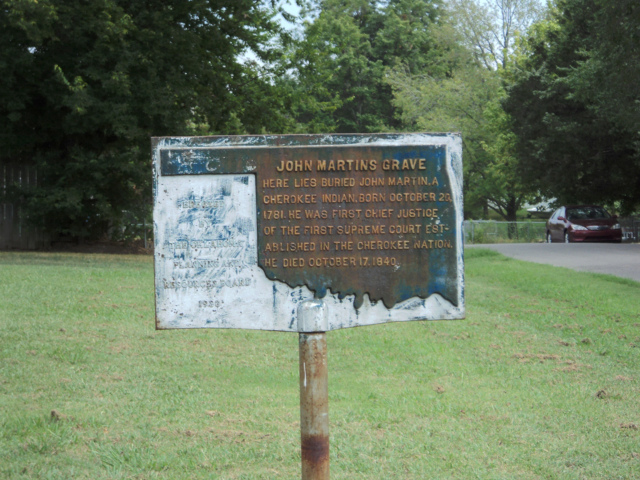 John Martin's Grave
Here lies buried John Martin, a Cherokee indian, born October 20, 1781. He was first chief justice of the first supreme court established in the Cherokee nation. He died October 17, 1840.
Erected by the Oklahoma Planning and Resources board 1938.
Directions
East corner of the intersection of Jackson St. and Elm St. in the town of Fort Gibson.