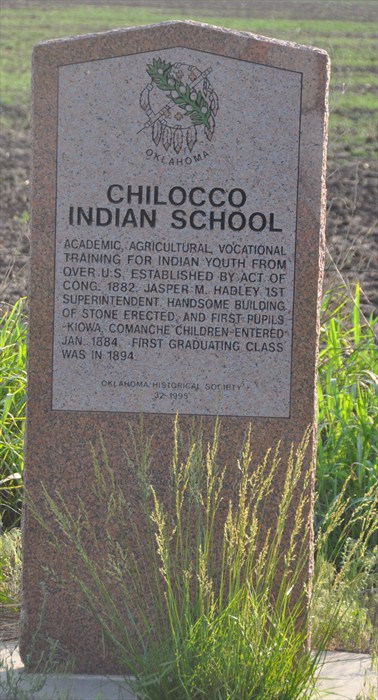 Chilocco Indian School
Congress authorized this school for Indian children in 1882. Before its closing in the 1970s, Chilocco was one of the largest Indian schools in the United States. On part of the original 9,000 acres set aside for the school, a major archaeological find proved the existence of Ferdinandina, a French trading post established around 1746 and considered to be the first white settlement in what would become Oklahoma.
Directions
West side of US Highway 77 just south of the Kansas/Oklahoma border north of Newkirk, Oklahoma.