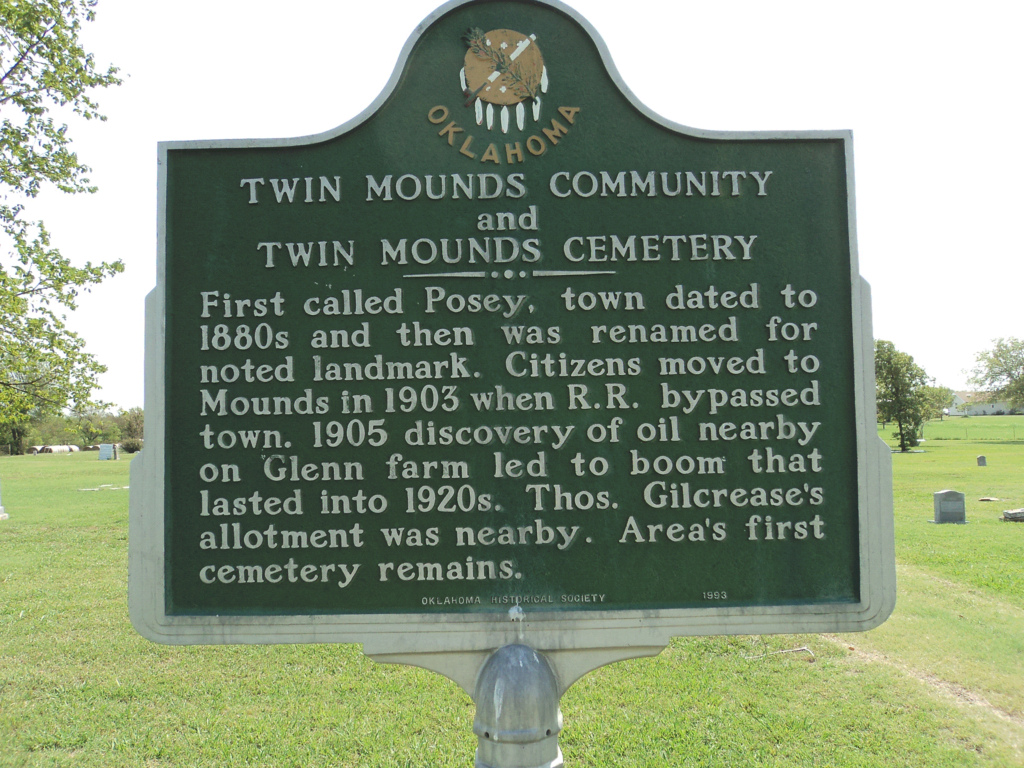 Twin Mounds Pioneer Cemetery
Twin Mounds Community and Twin Mounds Cemetery
First called Posey, town dated to 1880s and then was renamed for notesd landmark. Citizens moved to Mounds in 1903 when R.R. bypassed town. 1905 discovery of oil nearby on Glenn farm led to boom that lasted into 1920s. Thos. Gilcrease's allotment was nearby. Area's first cemetery remains.
Directions
The cemetery is about 1-1/2 miles southwest of Glenpool, OK