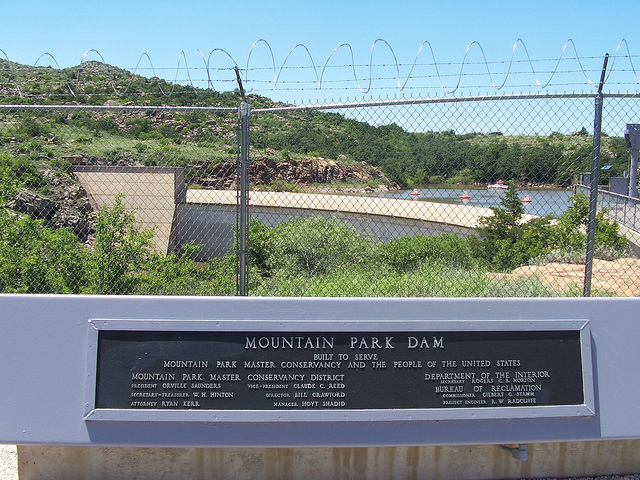 Mountain Park Dam / Tom Steed Reservoir
Mountain Park Dam: built to serve Mountain Park master conservancy and the people of the United States. Tom Steed Reservoir: In honor of Tom Steed, member of U.S. Congress and in appreciation of his dedicated work for the Mountain Park Project.
Directions
On south side of Tom Steed lake at the Great Plains State Park a few miles north of Mountain Park, Oklahoma on US 183.
Notes
More Pictures

Google Map

View Larger Map