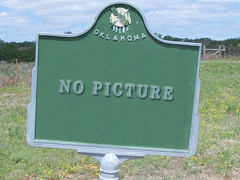 Barnes-Steverson House
T.J. Barnes came to Indian Territory in 1898 to practice law. With statehood, Barnes became the first county judge for McCurtain county. He was also a banker and newspaper man. In 1911, Barnes began the process of constructing a new residence. His home, the Barnes-Stevenson House, was designed by renowned Oklahoma architect Jewell Hicks, and built between 1911-1912. The four-story with basement house was under construction for more than 14 months and utilized the best materials available. This queen anne style home has two circular towers on the front facade, as well as a full-width front porch on both the first and second stories at the front of the house. The house was one of the first in the area to have indoor plumbing. Listed in the national register 11/17/1978.
Directions
303 SE Adams St, Idabel, Oklahoma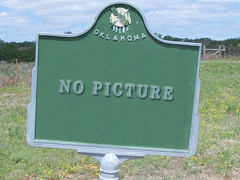 Notes
National Register of Historic Places
Barnes-Steverson House (added 1978 - Building - #78003083)
3 Adams St., SE, Idabel
Historic Significance: Person, Architecture/Engineering
Architect, builder, or engineer: Hicks,Jewell
Architectural Style: Greek Revival
Historic Person: Barnes,T.J.
Significant Year: 1911, 1912
Area of Significance: Architecture, Politics/Government
Period of Significance: 1900-1924
Owner: Private
Historic Function: Domestic
Historic Sub-function: Single Dwelling
Current Function: Domestic
Current Sub-function: Single Dwelling
* Description from
National Register Properties in Oklahoma
. GPS coordinates from other source.