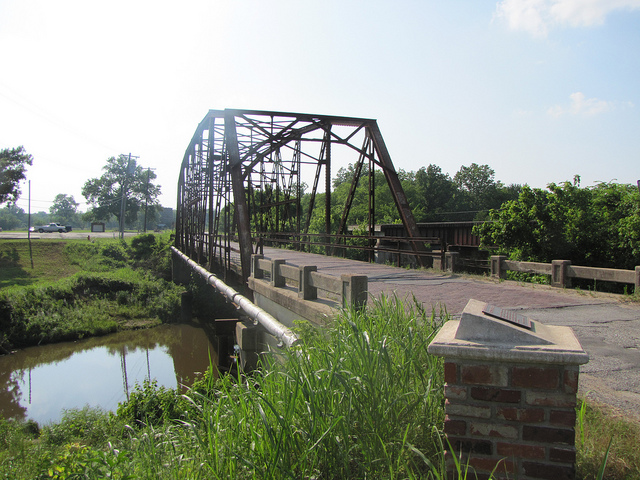 Rock Creek Bridge
Route 66 Bridge: This bridge was built in 1921 to server the Ozark Trail. It became part of U.S. Highway 66 in 1926 when the Chicago to Los Angeles route was initiated. The bridge served motorists traveling on U.S. 66 until a new highway was built to the south in 1952.
Directions
Junction of U.S. 66 and W. Ozark Trail, Sapulpa, OK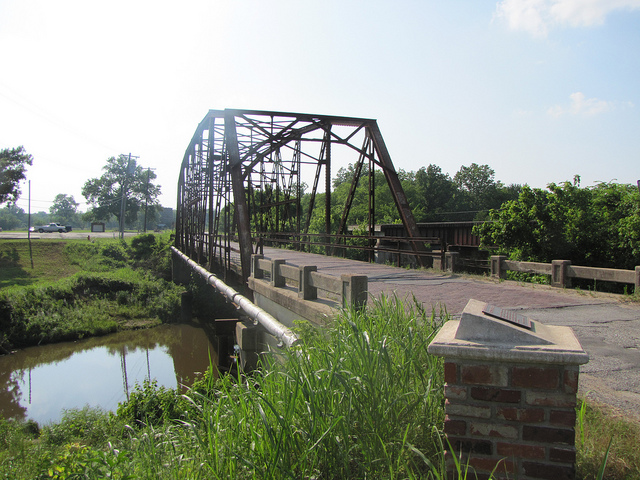 Notes
More Pictures:

National Register of Historic Places
Bridge No. 18 at Rock Creek (added 1995 - Structure - #95000031)
Also known as Rock Creek Bridge
Jct. of US 66 and Rock Cr., Sapulpa
Historic Significance: Event, Architecture/Engineering
Architect, builder, or engineer: Concrete and Steel Construction Co.
Architectural Style: Other
Area of Significance: Engineering, Transportation
Period of Significance: 1925-1949
Owner: Local Gov't
Historic Function: Transportation
Historic Sub-function: Road-Related
Current Function: Transportation
Current Sub-function: Road-Related
Links:
Google Map Street View:

View Larger Map
* GPS from other source.