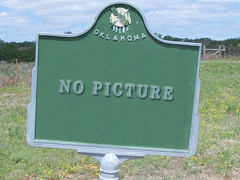 First Commercial Long Distance Telephone Line in Oklahoma
Telephones in 1886

The first commercial long distance telephone line in Oklahoma was placed in service here in 1886. It connected Fort Gibson with Tahlequah and Muskogee. The line was built by a company formed by a group of Cherokees, namely: L.B. Bell, J.S. Stapler, J.B. Stapler, C.W. Turner, John S. Scott and E.D. Hicks.

The monument erected as a public service by Southwestern Bell telephone company.
Directions
Historic Fort Gibson, Fort Gibson, Oklahoma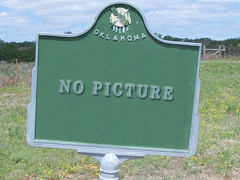 Notes
* GPS From other source