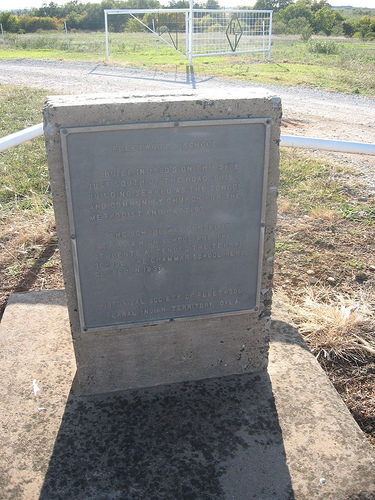 Fleetwood School
Fleetwood School
Built in 1880's on this site just south of the road. This building served as the school and community church for the Methodist and Baptist.
The school was closed in 1927 as a high school and the students attended the Terral School. The grammar school here closed in 1933.
Historical Socity of Fleetwood
Terral Indian Territory, Okla.

Directions
Highway US 81 at Terral, Ok turn east on Apache, follow road, road turns into Fleetwood Rd. go about 5.5 miles. Marker is on south side of road
This marker is on the Southwest corner of the two markers.