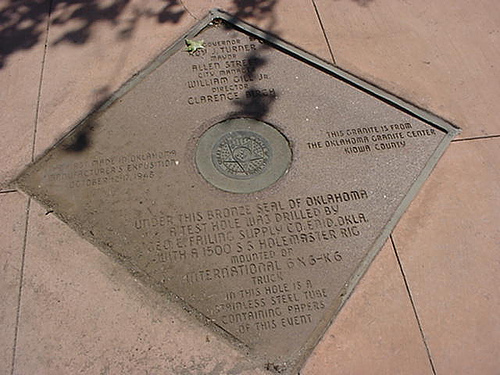 Test Hole
Test Hole

City Manage William Gill, Jr.
Director Clarence Birch

The first "Made in Oklahoma"
Manufacturer's Exposition
October 12-17, 1928

This granite is from
The Oklahoma Granite Company
Kiowa County

Under this bronze seal of Oklahoma
A Test hole was drilled by
Teo. E. Faling Supply co. Enid, Okla
with a 1500 Holemaster Rig.
Mounted on
International 6X6 - K6
Truck

In this hole
is a stainless steel tube
containing papers of this event.
Directions
Downtown Oklahoma City, OK. Is located on the grounds of Bi-Centennial Park and the Civic Center.