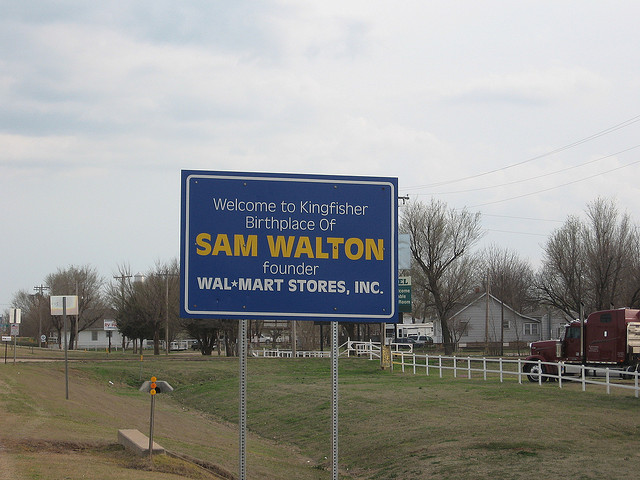 Sam Walton
Welcome to Kingfisher birthplace of Sam Walton founder Walmart Stores Inc.
Directions
North US 81, North city limits west side of road, Kingfisher, OK (There are also road signs on West OK 3 ,East OK 3, and South US 81)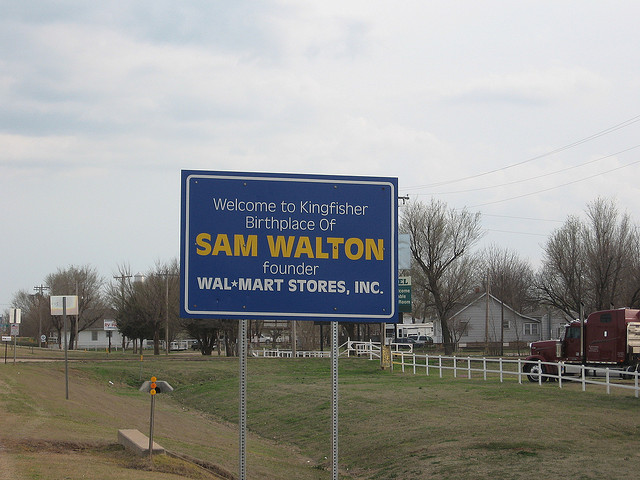 Notes
More Pictures:

Wikipedia: Sam Walton:
Sam Walton was born to Thomas Gibson Walton and Nancy Lee Walton near Kingfisher, Oklahoma on March 29, 1918. There, he lived with his parents on their farm until 1923.
Links: