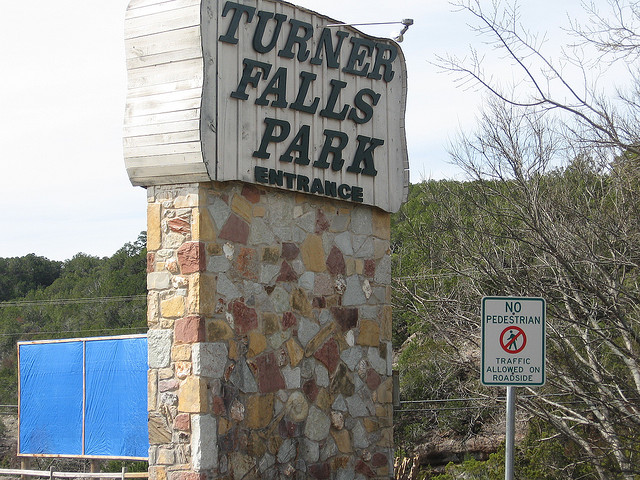 Turner Falls Park
Turner Falls Park
In the Heart of the Arbuckle Mountains
Many springs from the world famous Arbuckle Mountains form Honey Creek which cascades down a seventy-seven (77) foot fall to a natural swimming pool making the majestic Turner Falls the largest waterfall in Oklahoma. The park is accented with beautiful picnic areas, nature trails, caves, geological wonders, and two natural swimming pools very unique in nature.
Directions
Davis, Oklahoma - I-35 and Highway 77
580-369-2988
From Oklahoma City, continue South on I-35 and take Exit #51 for Turner Falls Park.