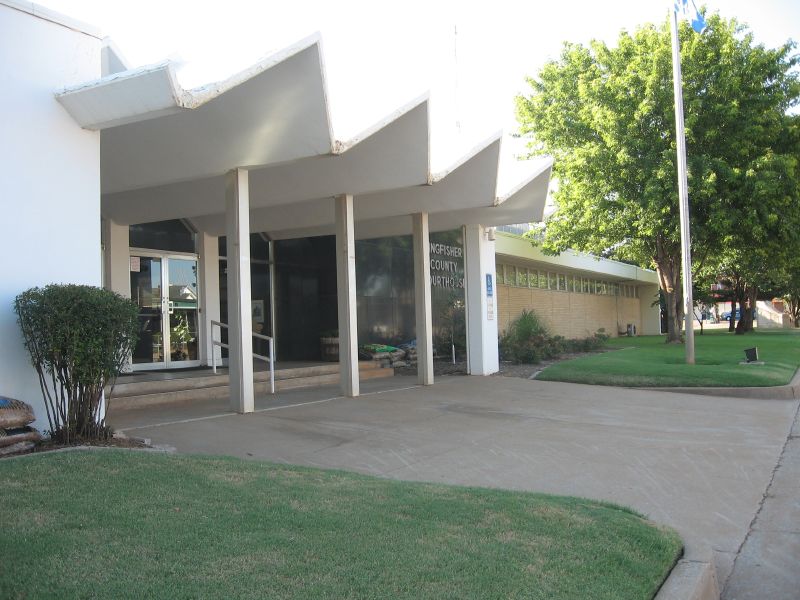 Kingfisher County Courthouse
Kingfisher County first housed the original county officials in the Central Hotel. In 1892, Territorial Governor Abraham Seay and partner William Grimes built a three-story brick structure that they leased to the county. When it was destroyed by fire in 1901, county officials rented other space and made plans to build the first county-owned courthouse. Designed by J. H. Bennett and constructed by the C. E. Sockler Construction Company, the four-story brick building cost the county $29,990. It was an ornate structure with a pleasing composition of Romanesque Revival architecture. Features included varied arched openings, a massive scale, corner towers, and a central tower with a mansard roof. In 1960 work was completed on the present county courthouse. Designed by Noftsger, Lawrence and Associates, the Modern style building was erected by the Watonga Construction Company at a cost of $450,000.
Directions
124 E Sheridan Ave, Kingfisher, Oklahoma.