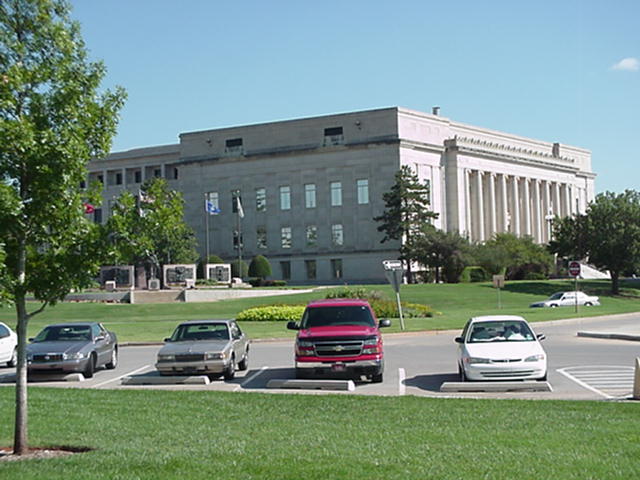 Oklahoma Historical Society Building
Oklahoma Historical Society Building (added 1990 - Building - #90000124)
Also known as Wiley Post Historical Building
2100 Lincoln Blvd., Oklahoma City

Historic Significance: Event, Architecture/Engineering
Architect, builder, or engineer: Holmboe Construction Co.,
Layton,Hicks & Forsyth
Architectural Style: Classical Revival
Area of Significance: Architecture, Education
Period of Significance: 1925-1949
Owner: State
Historic Function: Education, Recreation And Culture
Historic Sub-function: Library, Museum
Current Function: Education, Recreation And Culture
Current Sub-function: Library, Museum

National Register of Historic Places - Oklahoma
Directions
Old Oklahoma Historical Society Building
Also known as Wiley Post Historical Building
2100 Lincoln Blvd., Oklahoma City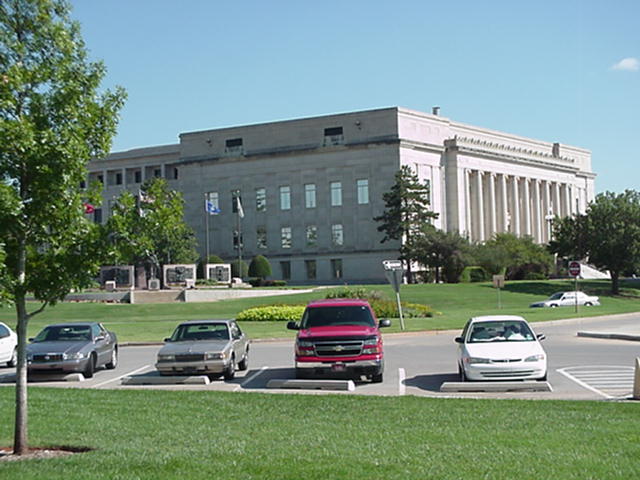 Notes
Up-Date Sept.2007

This building looked like it was being renovated. There was construction equipment on the ground.
The outside historical markers have been move to The Oklahoma History Center,northeast corner of N.E. 23rd & Lincoln Boulevard,Oklahoma City,
OK
New Update 10/07


I drove by the Old historical building and there was still dumpster there and I also saw that some of the historical marker were still on the grounds. The Liberty Bell and Cannon were gone( At Oklahoma history museum. Be sure to check both buildings if you are looking for markers.
More Pictures:
Markers and Displays on Lawn Of Historical Society Building:
Oklahoma Veteran Memorial - U.S.S. Oklahoma Memorial
>