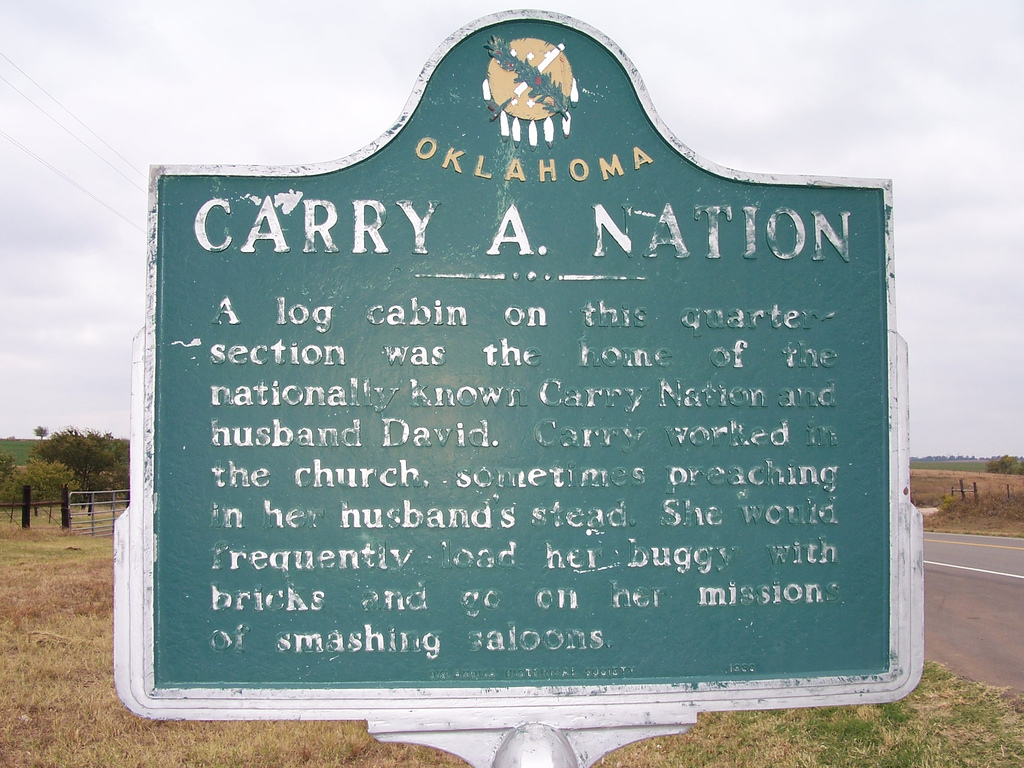 Carry A. Nation
A long cabin on this quarter section was the home of the nationally known Carry Nation and husband David. Carry worked in the church, sometimes preaching in her husband's stead. She would frequently load her buggy with bricks and go on her missions of smashing saloons.
Directions
On US 183 just south of intersection with US 60. west of Seiling, Oklahoma
Notes
More Pictures: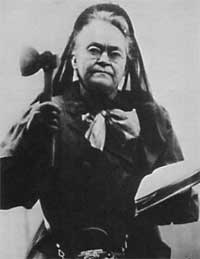 Links:
Wikipedia: Carrie Nation

Carrie Amelia Nation (November 25, 1846 – June 9, 1911) was perhaps the most famous person to emerge from the temperance movement—the battles against alcohol in pre-Prohibition America—due to her habit of attacking saloons with a hatchet. She has been the topic of numerous books, articles and even a 1966 opera at the University of Kansas.

Born Carrie Moore in Garrard County, Kentucky, Nation attributed her passion for fighting liquor to a failed first marriage to an alcoholic. She got her myth-making last name from her second husband, David Nation.

The spelling of her first name is ambiguous; both "Carrie" and "Carry" are considered correct. Official records list the former, and she herself used that spelling most of her life; the latter was used by her father in the family Bible. Upon beginning her campaign against liquor in the early 20th century, she adopted the name Carry A. Nation mainly for its value as a slogan, and had it registered as a trademark in the state of Kansas.
http://www.blogoklahoma.us/Marker.asp?id=631