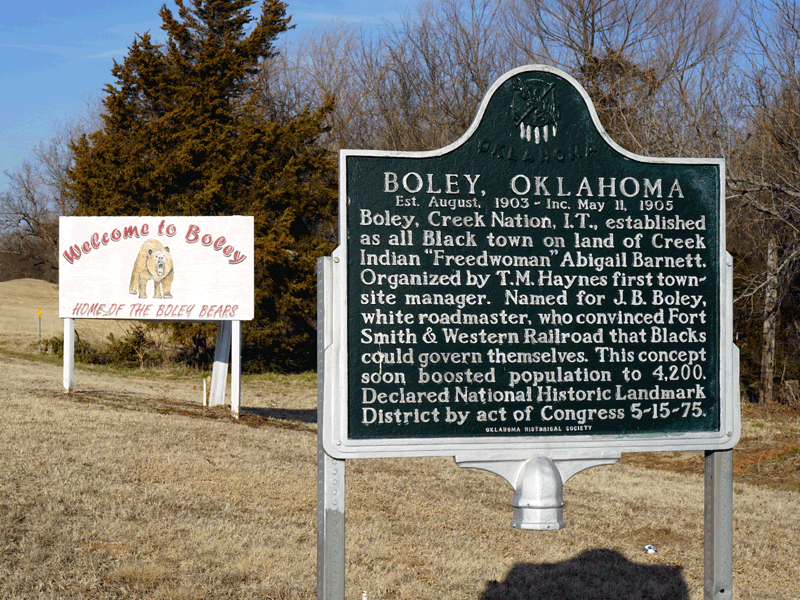 Town of Boley
Est. August 1903 - Inc. May 11, 1905. Boley, Creek Nation, I.T., established as all Black town on land of Creek Indian "Freedwoman" Abigail Barnett. Organized by T.M. Haynes first townsite manager. Named for J. B. Boley, white roadmaster, who convinced Fort Smith & Western Railrad that Blacks could govern themselves. This concept soon boosted population to 4,200. Declared National Historic Landmark District by act of Congress 5-15-75.
Directions
On northwest corner of U.S. 62 and Pecan St. in Boley, Oklahoma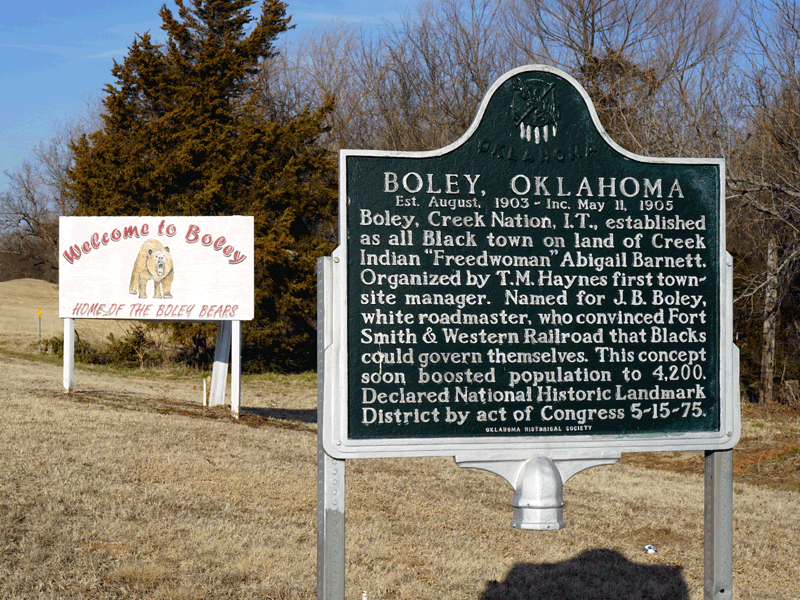 Notes
More Information:
* Picture provided by Rhys Martin - Thanks!