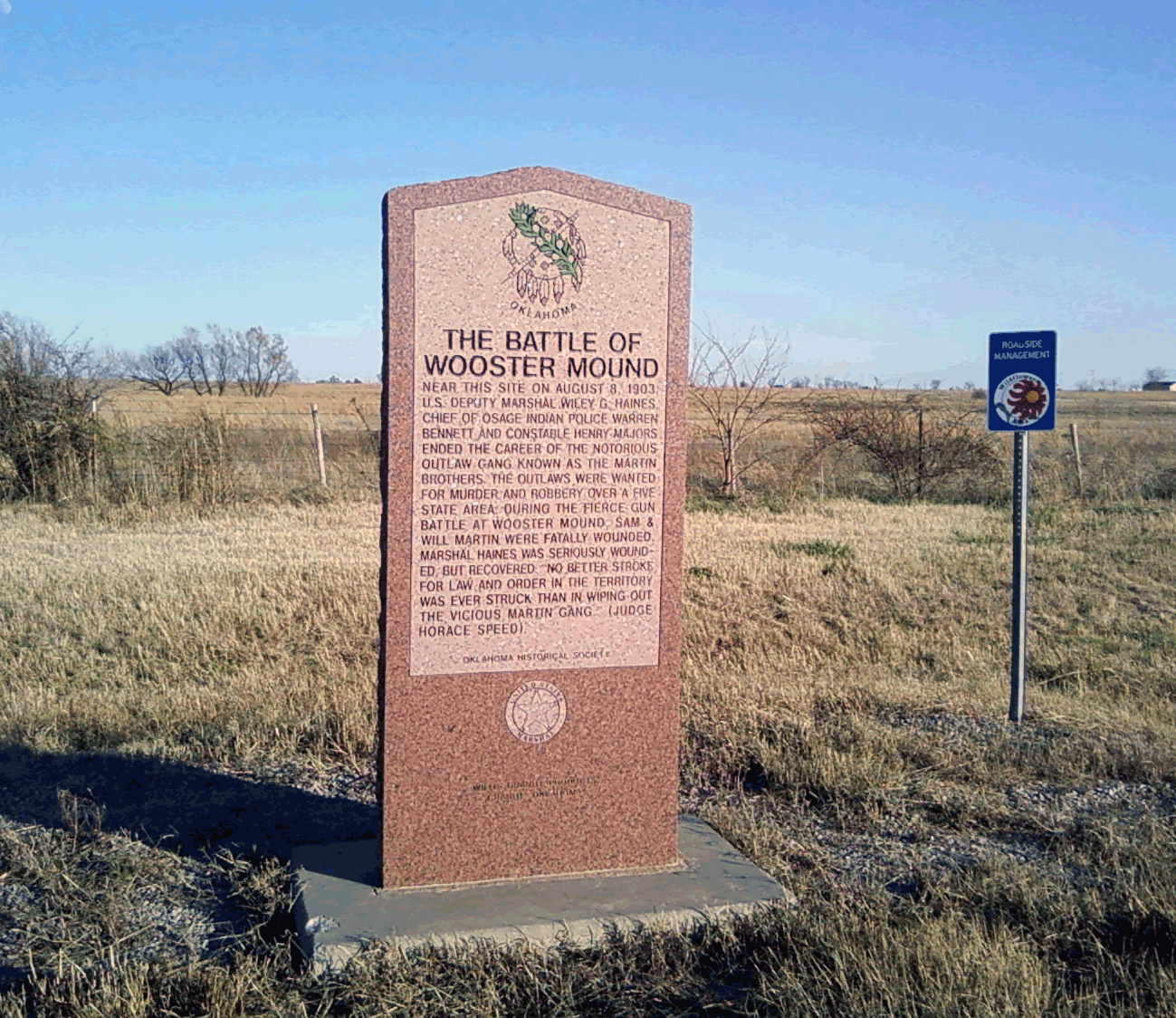 The Battle of Wooster Mound
Near this site on August 8, 1903, U.S. Deputy Marshal Wiley G. Haines, Chief of Osage Indian Police Warren Bennett, and Constable Henry Majors ended the career of the notorious outlaw gang known as the Martin brothers. The outlaws were wanted for murder and robbery over a five state area. During the fierce gun battle at Wooster Mound, Sam & Will Martin were fatally wounded. Marshal Haines was seriously wounded, but recovered. "No better stroke for law and order in the territory was ever stuck than in wiping out the vicious Martin gang" (Judge Horace Speed).
Directions
About 3 miles south of Pawhuska, Oklahoma on OK-99 or 7 miles north of OK-99 / OK-11 intersection.