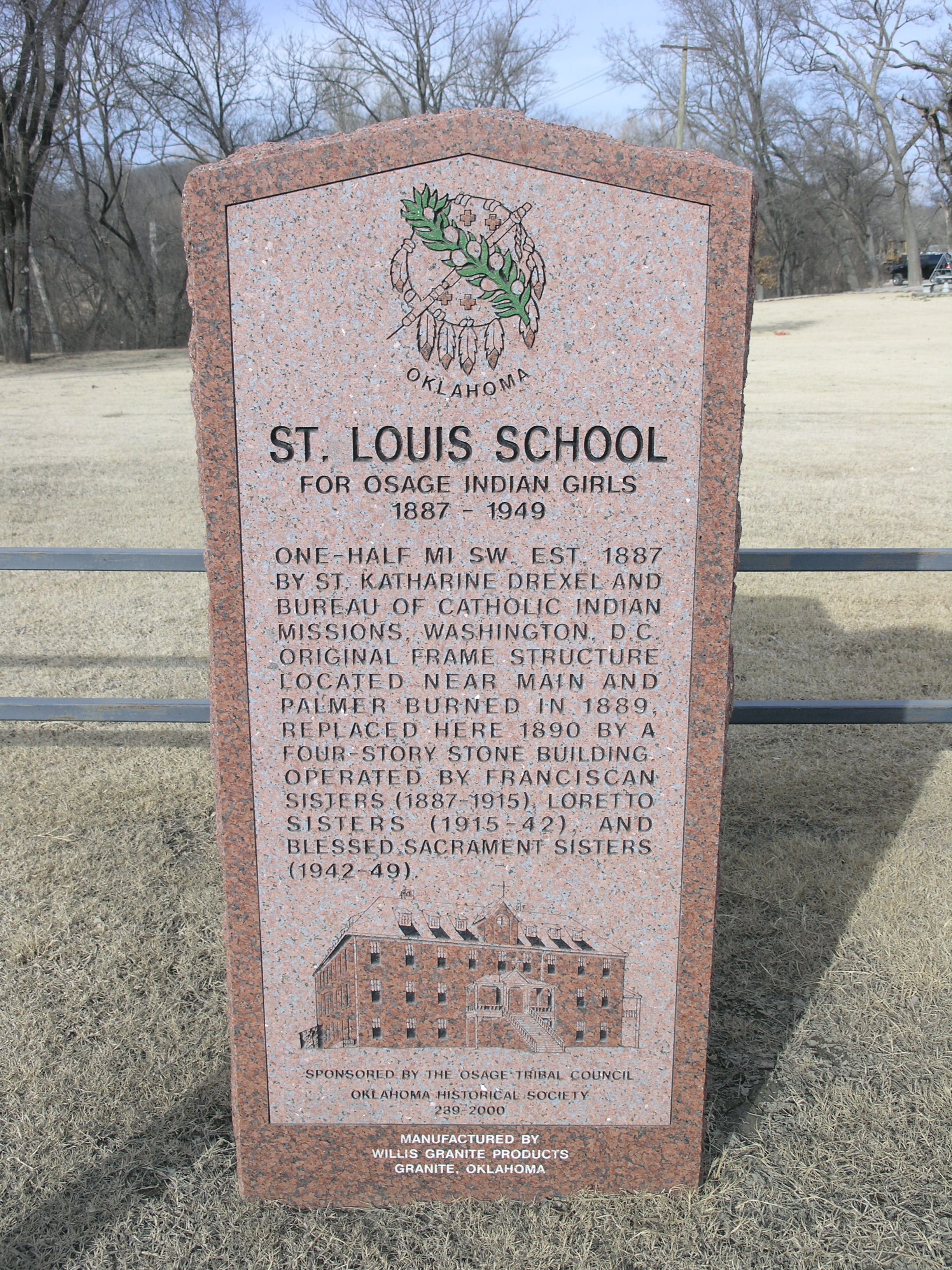 St. Louis School for Osage Indian Girls
ST. LOUIS SCHOOL
FOR OSAGE INDIAN GIRLS
1887 - 1949
One-half Mi SW. Est. 1887 by St. Katharine Drexel and Bureau of Catholic Indian Missions, Washington, D.C. Original frame structure located near Main and Palmer burned in 1889, replaced here 1890 by a four-story stone building. Operated by Franciscan Sisters (1887-1915), Loretto Sisters (1915-42), and Blessed Sacrament Sisters (1942-49).
Directions
North side of road on U.S. Highway 60 (W. Main St), west of Farrell Ave. Pawhuska, Oklahoma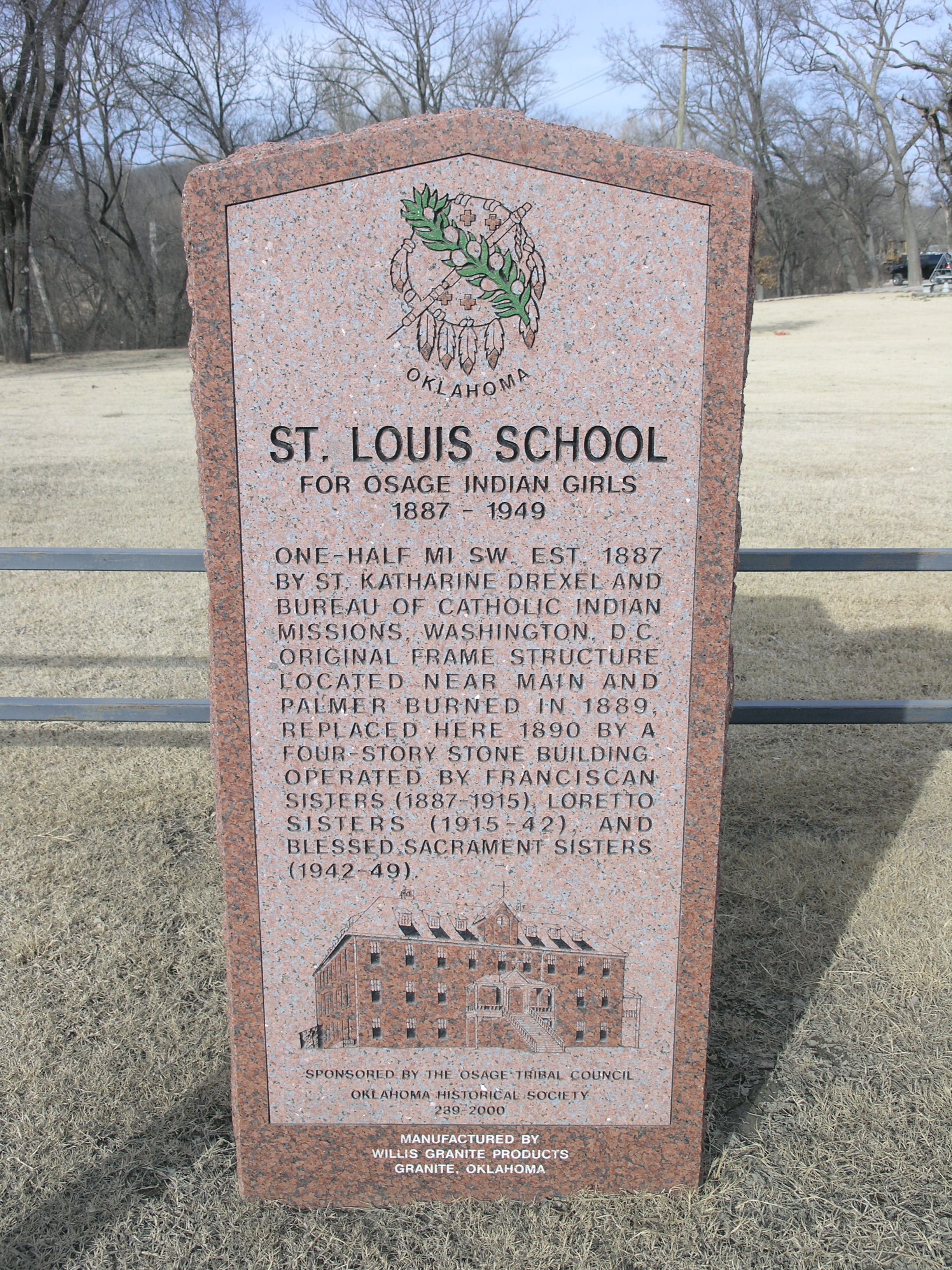 Notes
* GPS from other source
Links:
* Photo provided by Dennis McGill