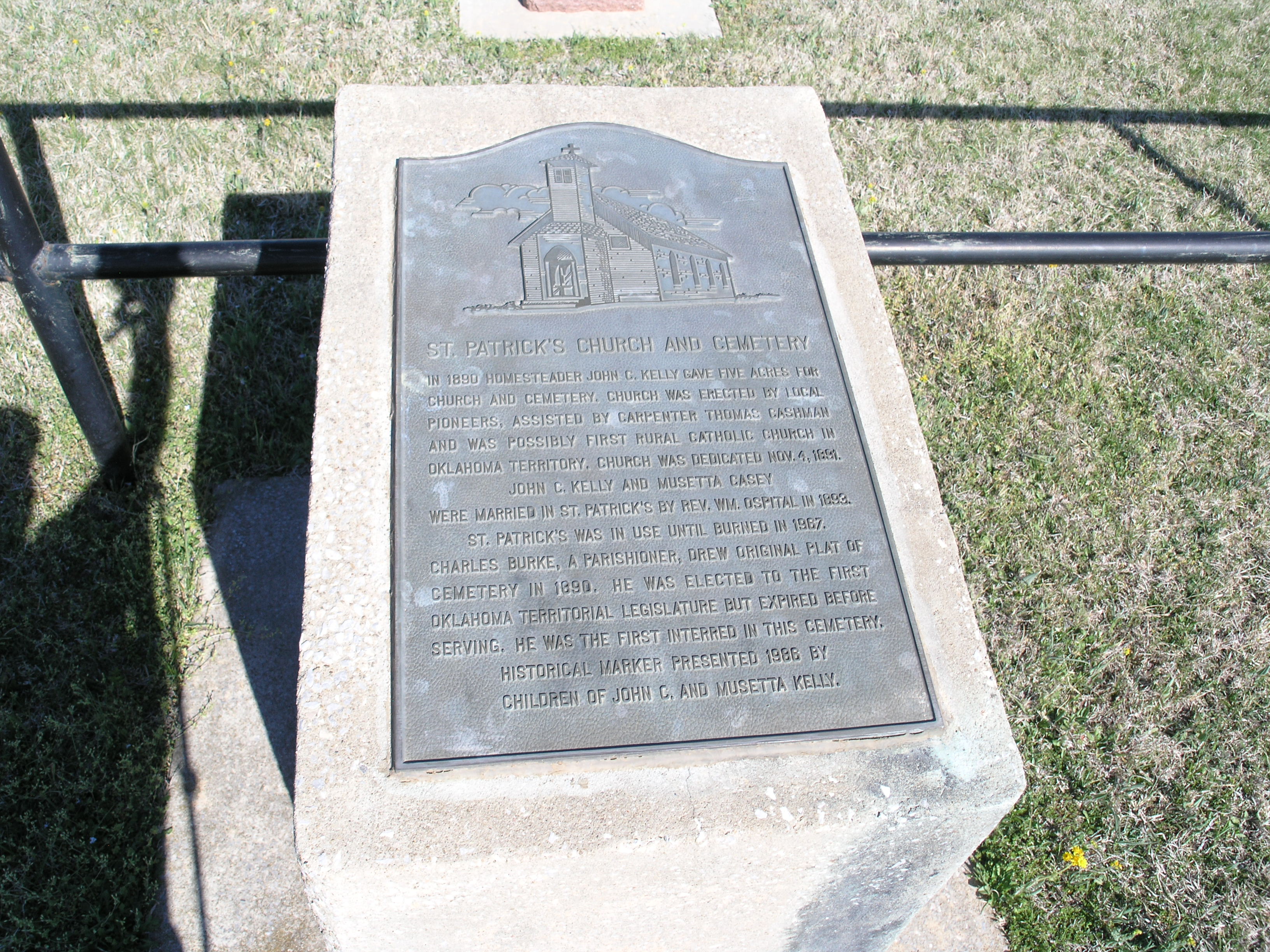 Saint Patrick's Church
As a mission of St. John the Baptist Catholic Church in Edmond, St. Patrick was reportedly the first rural church of any denomination to be built in the Unassigned Lands following the Run of 1889, with the cornerstone being placed in 1891. Known by several names over the years (Kerry Patch, Deer Creek, and Lockridge), the church was abandoned in the 1930s and no longer stands.
Directions
1 1/2 miles north of North Council Road and Northwest 234th Street in Oklahoma City, Oklahoma.
Notes
* Information from the Oklahoma Historical Society.
** Photos provided by Dennis McGill