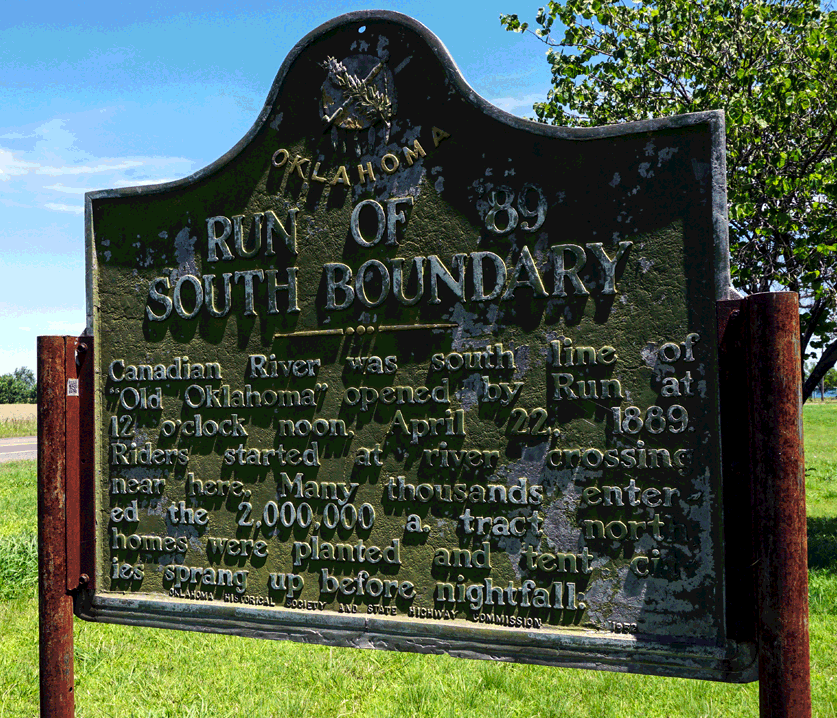 Run of '89-S. Boundary
Canadian River was south line of "Old Oklahoma" opened by Run at 12 o'clock noon, April 22, 1889. Riders started at river crossing near here. Many thousands entered the 2,000,000 a tract north; homes were planted and tent cities sprang up before nightfall.
Directions
In park at U.S. 77 and N. Main on the north side of Lexington, Oklahoma.