Run of '89 - North Boundary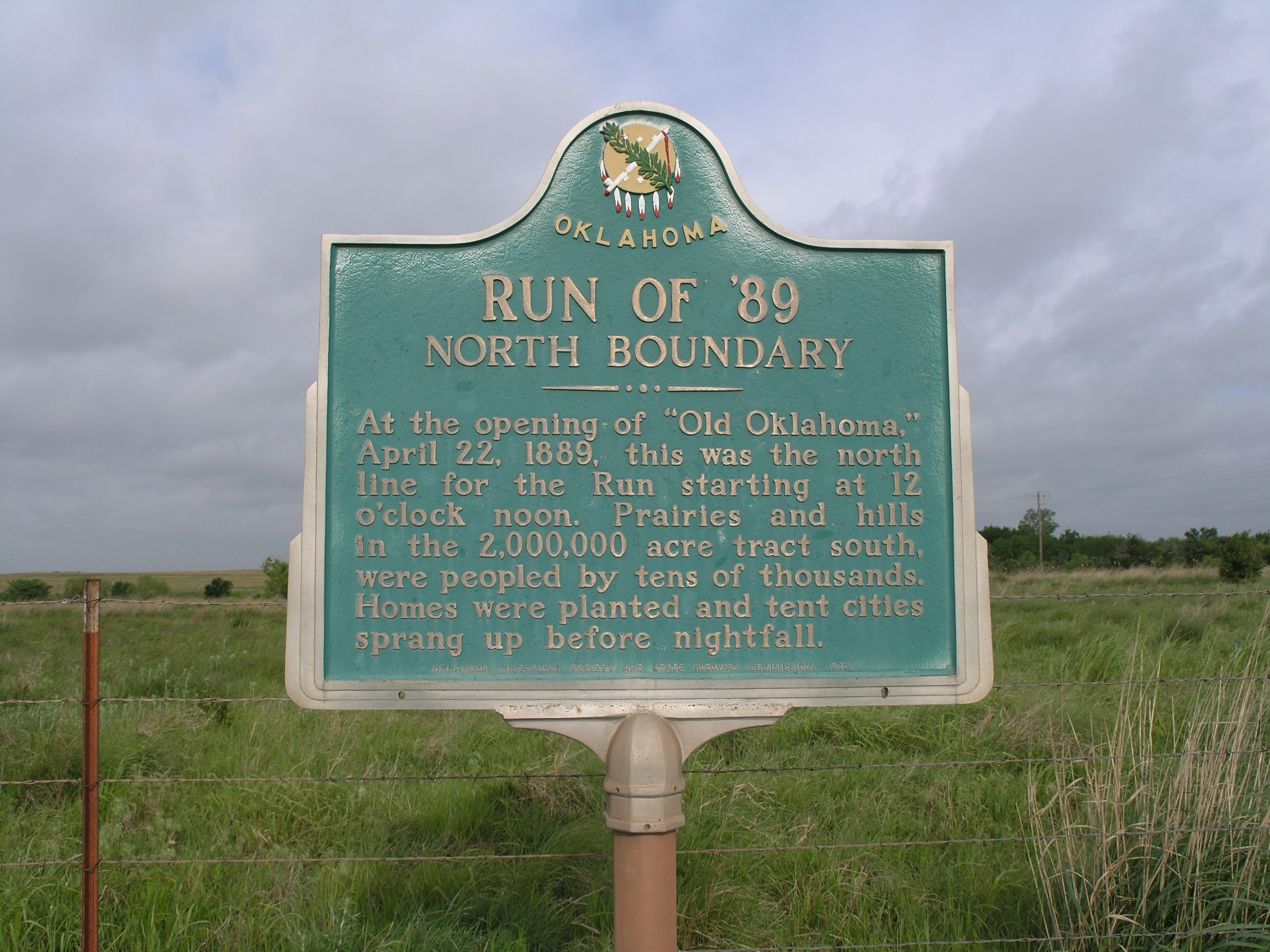 Run of '89 - North Boundary
Run Of '89 North Boundary. At the opening of "Old Oklahoma," April 22, 1889, this was the north line for the Run starting at 12 o'clock noon. Prairies and hills in the 2,000,000 acre tract, south, were peopled by tens of thousands, homes were planted and tent cities sprang up before nightfall.
Directions
On US-77 at Logan - Noble county line, one mile north of Orlando, Oklahoma * (More than one of these markers)
Regions
Maps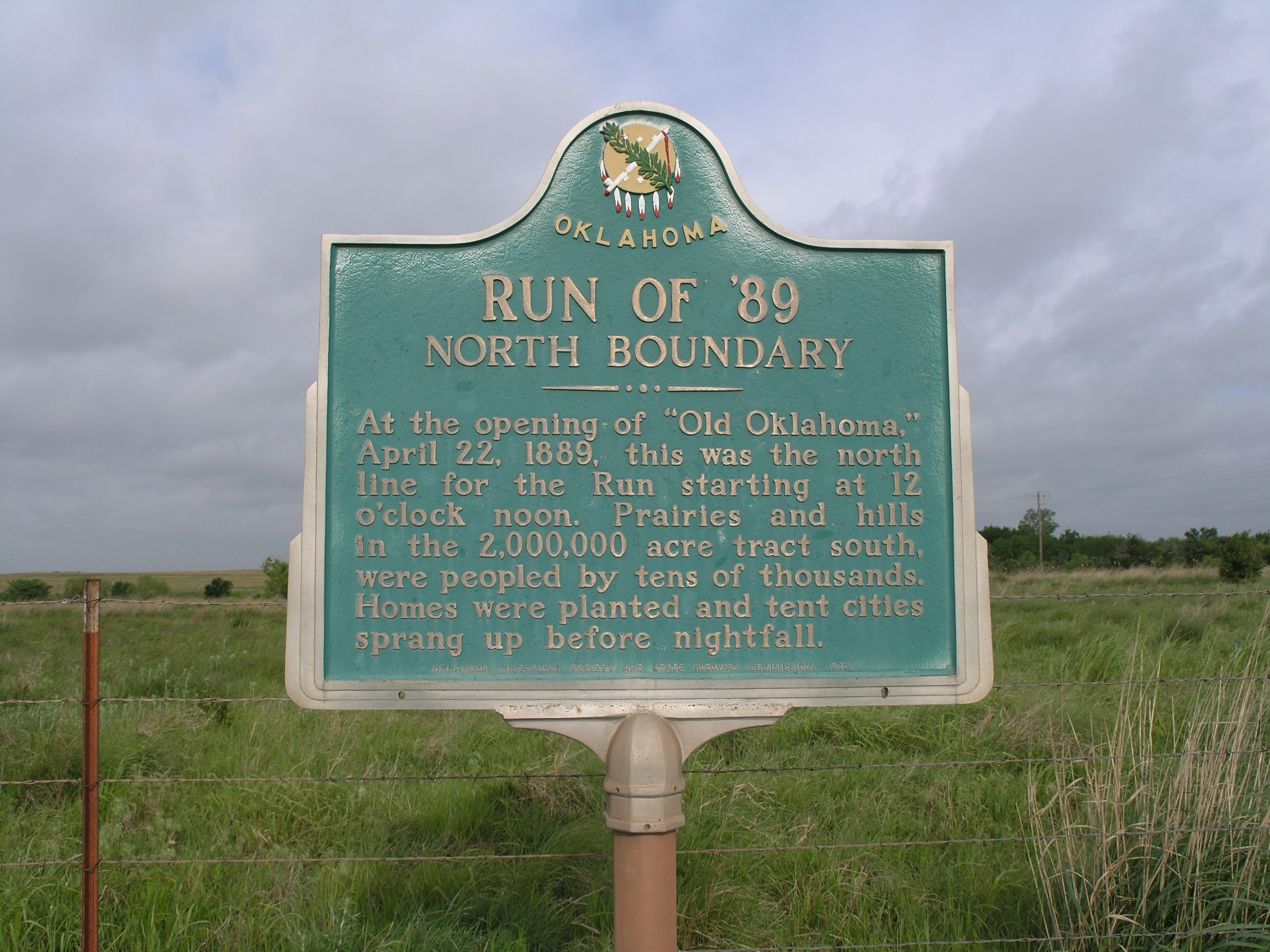 * Information from Oklahoma Historical Society.
Photo provided by Dennis McGill