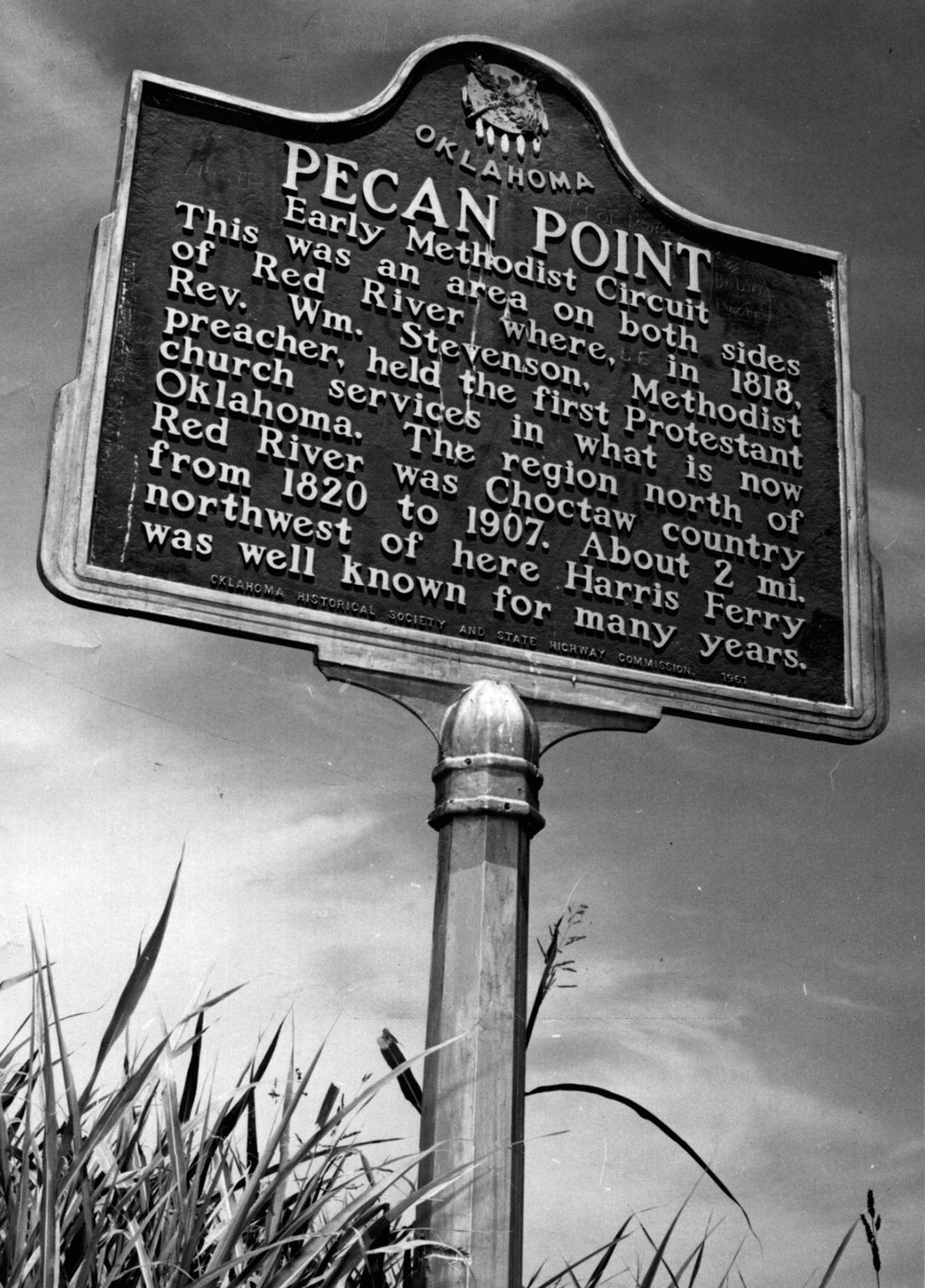 Pecan Point
Early Methodist Circuit. This was an area on both sides of Red River where, in 1818, Rev. Wm. Stevenson, Methodist preacher, held the first Protestant church services in what is now Oklahoma. The region north of Red River was Choctaw country from 1820 to 1907. About 2 mi. northwest of here Harris Ferry was well known for many years.
Directions
Just north of the Red River, south of Harris, McCurtain County.* State Highway 87/U.S. 259 near the Red River.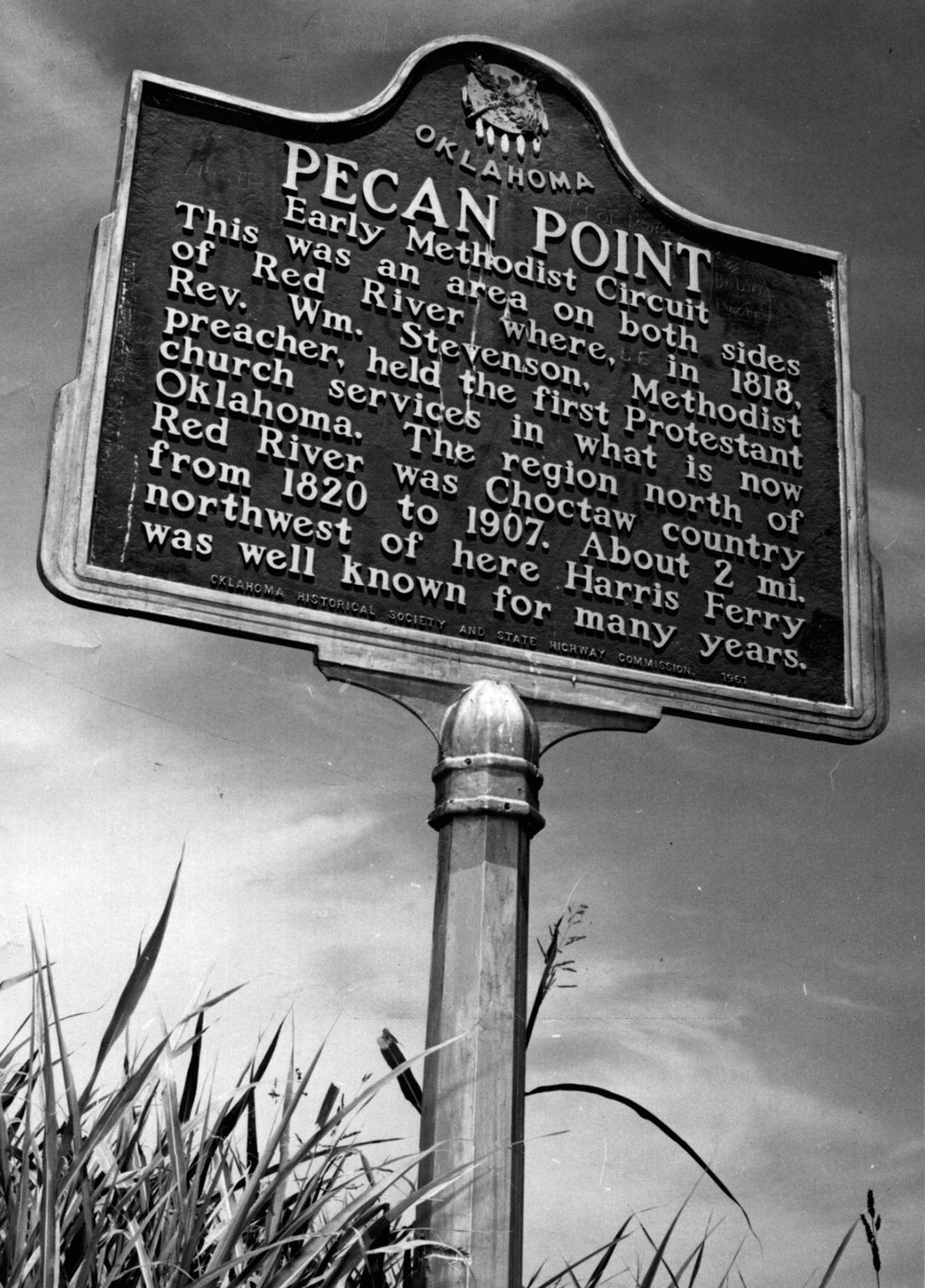 Notes
* Description and Directions from Mark of Heritage by Muriel H. Wright and Oklahoma Historical Society. Image from Oklahoma Historical Society.
Links:
lasr.net
PECAN POINT - Commemorates first Protestant Church services in Oklahoma, among white settlers in 1816. (Marker located with Miller Courthouse Marker)