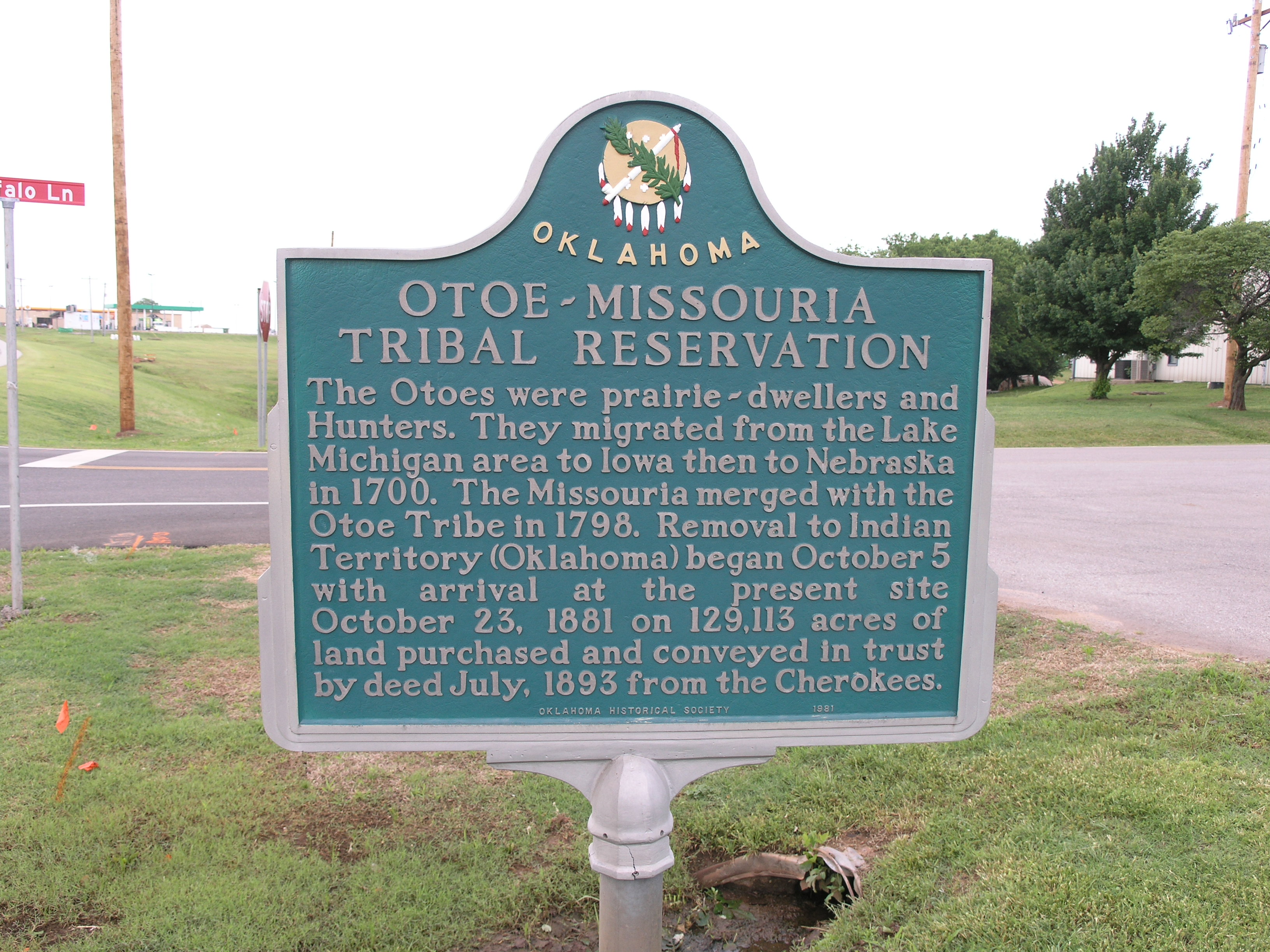 Otoe-Missouria Tribal Reservation
The Otoes were prairie-dwellers and hunters. They migrated fro the Lake Michigan area to Iowa then to Nebraska in 1700. The Missouria merged with the Otoe Tribe in 1798. Removal to Indian Territory (Oklahoma) began October 5 with arrival at the present site October 23, 1881 on 129,113 acres of land purchased and conveyed in trust by deed July, 1893 from the Cherokees.
Directions
Located on US-177 at Red Rock, Oklahoma, in front of tribe headquarters.