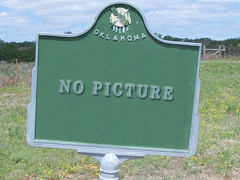 Osage Village
Occupied 1834 by Chief Black Dog's Osage band on buffalo hunt. Gen. Henry Leavenworth and First Dragoons, including officers Henry Dodge, S. W. Kearney, R. B. Mason, Jefferson Davis, Nathan Boone and noted artist, George Catlin, camped here June 26, 1834, on expedition west to secure peace with Plains tribes.
Directions
Located on OK-1, 3 1/2 miles southwest of Allen, Oklahoma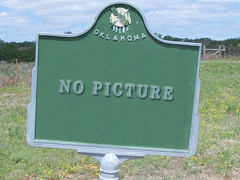 Notes
* Description from Mark of Heritage by Muriel H. Wright. Located using Google Maps.