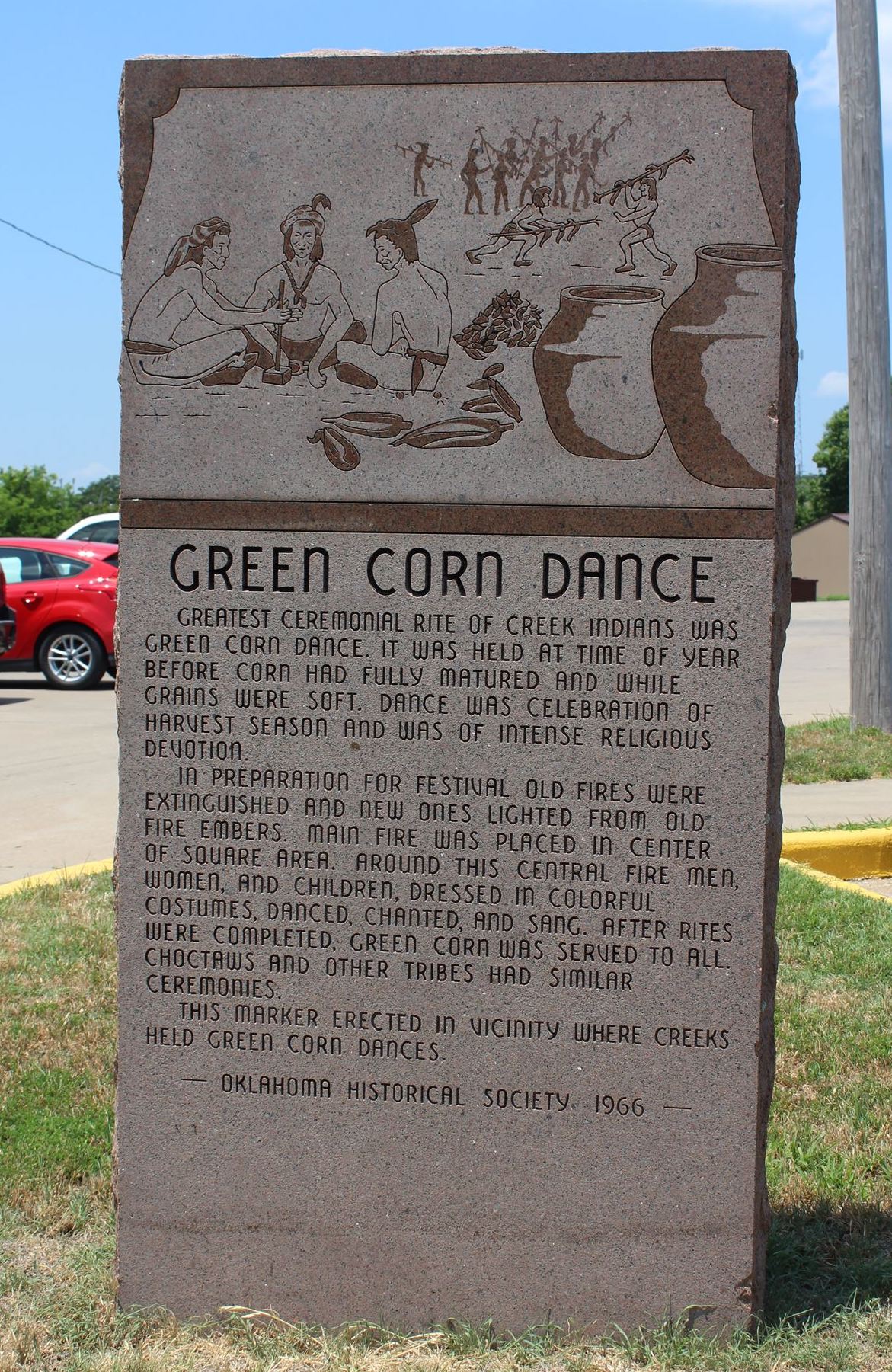 Green Corn Dance
Greatest ceremonial rite of Creek Indians was Green Corn Dance. It was held at time of year before corn had fully matured and while grains were soft. Dance was celebration of harvest season and was of intense religious devotion.
In preparation for festival old fires were extinguished and new ones, lighted from old fire embers. Main fire was placed in center of square area. Around this central fire men, women, and children, dressed in colorful costumes, danced, chanted, and sang. After rites were completed, green corn was served to all. Choctaws and other tribes had similar ceremonies.
This marker erected in vicinity where Creeks held Green Corn Dances.
Directions
Located at Eufaula Indian community at Seventh and Forest in Eufaula, Oklahoma*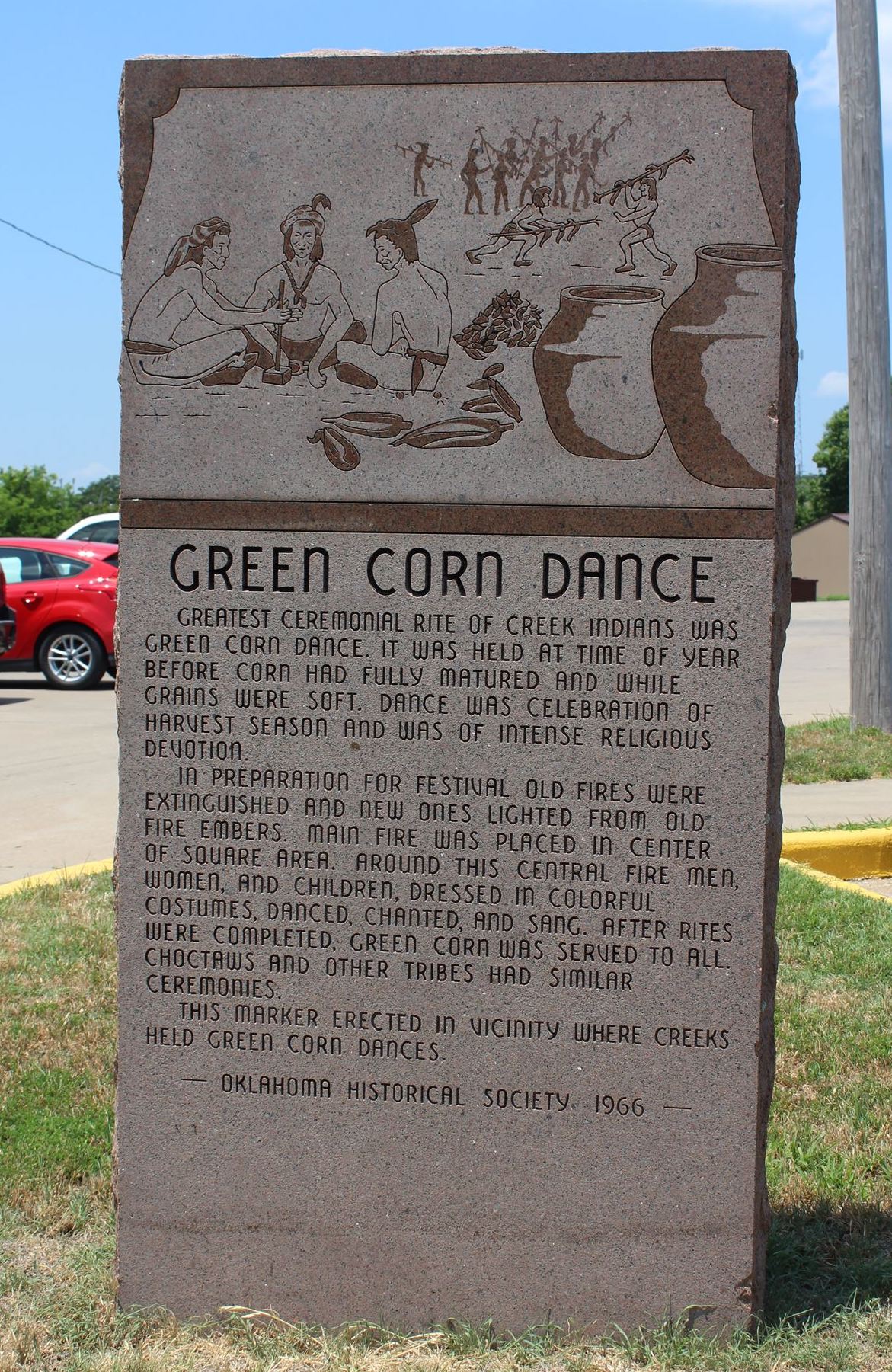 Notes
* Directions from Oklahoma Historical Society.
Links: