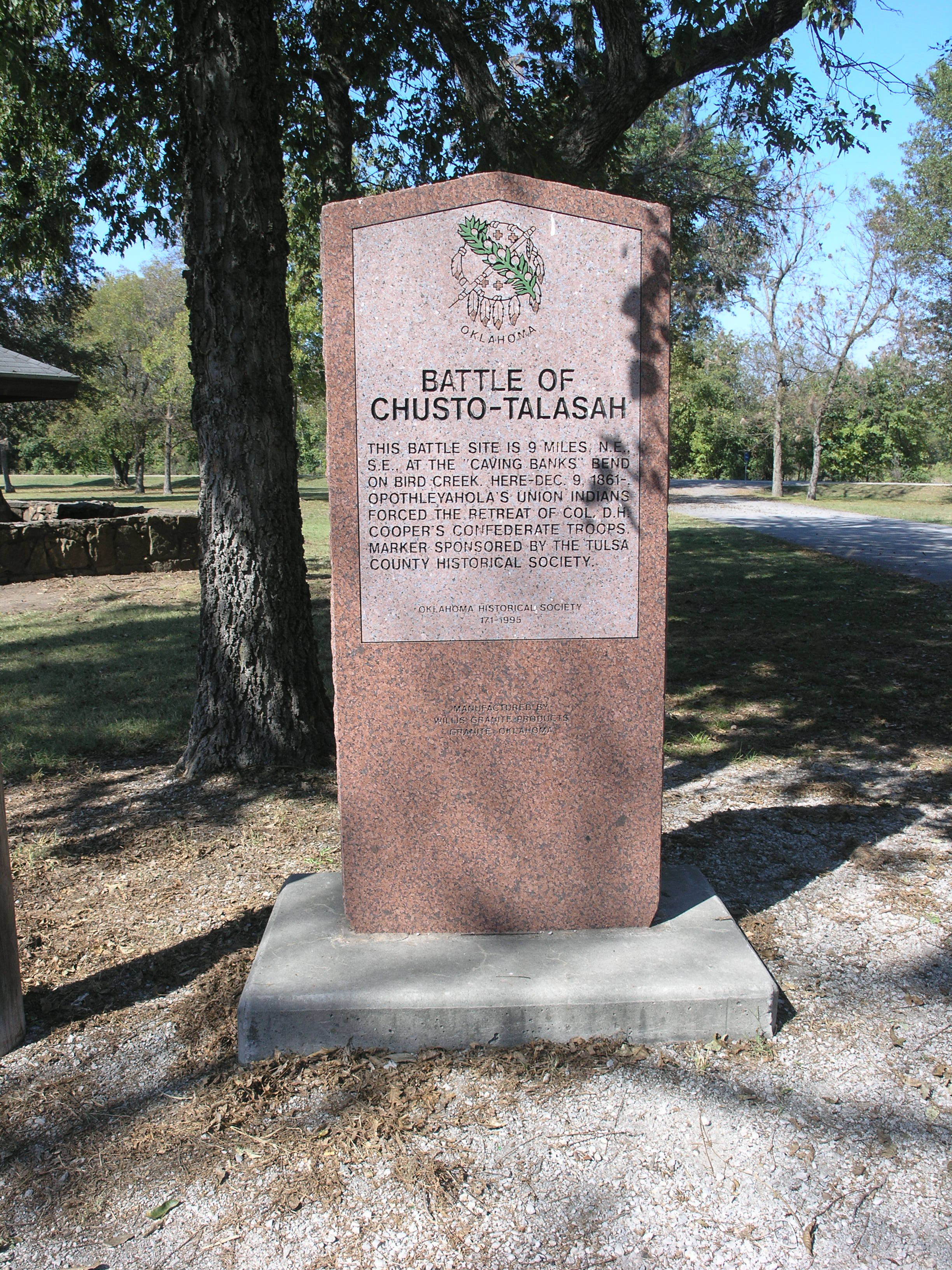 Battle of Chusto-Talasah
This battle site is 9 miles N.E. S.E at the "Caving Banks" beind on Bird Creek. Here Dec. 9 1861- Opothleyohola's Union indians forced the retreat of Col. D.H. Cooper's Confederate troops. Marker sponsored by the TUlsa County Historical Society.
Directions
On OK-11 at 86th Street North in Tulsa, Oklahoma
Notes
Thanks to Wayne Groom for sharing this marker.
Some photos provided by Dennis McGill