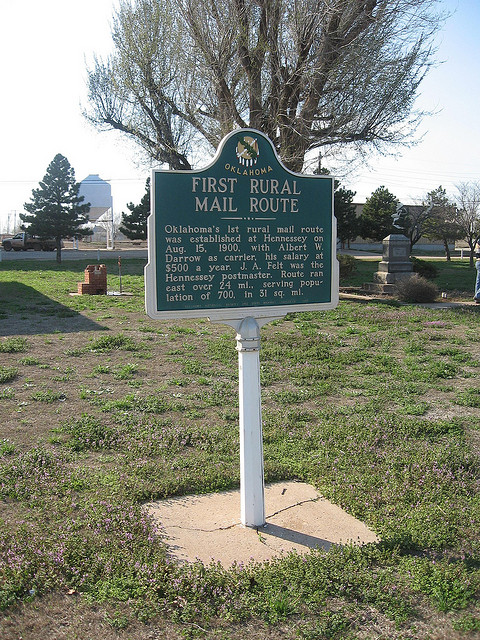 First Rural Mail Route
First Rural Mail Route

Oklahoma's established at Hennessey on Aug. 15, 1900, with Albert W. Dorrow as carrier, his salary at $500 a year. J. A. Felt was the Hennessey postmaster. Route ran east over 24 ml., serving population of 700 in 313 sq, ml.
Directions
Memorial Park on the west side of Highway 81 in Hennessey, Oklahoma.