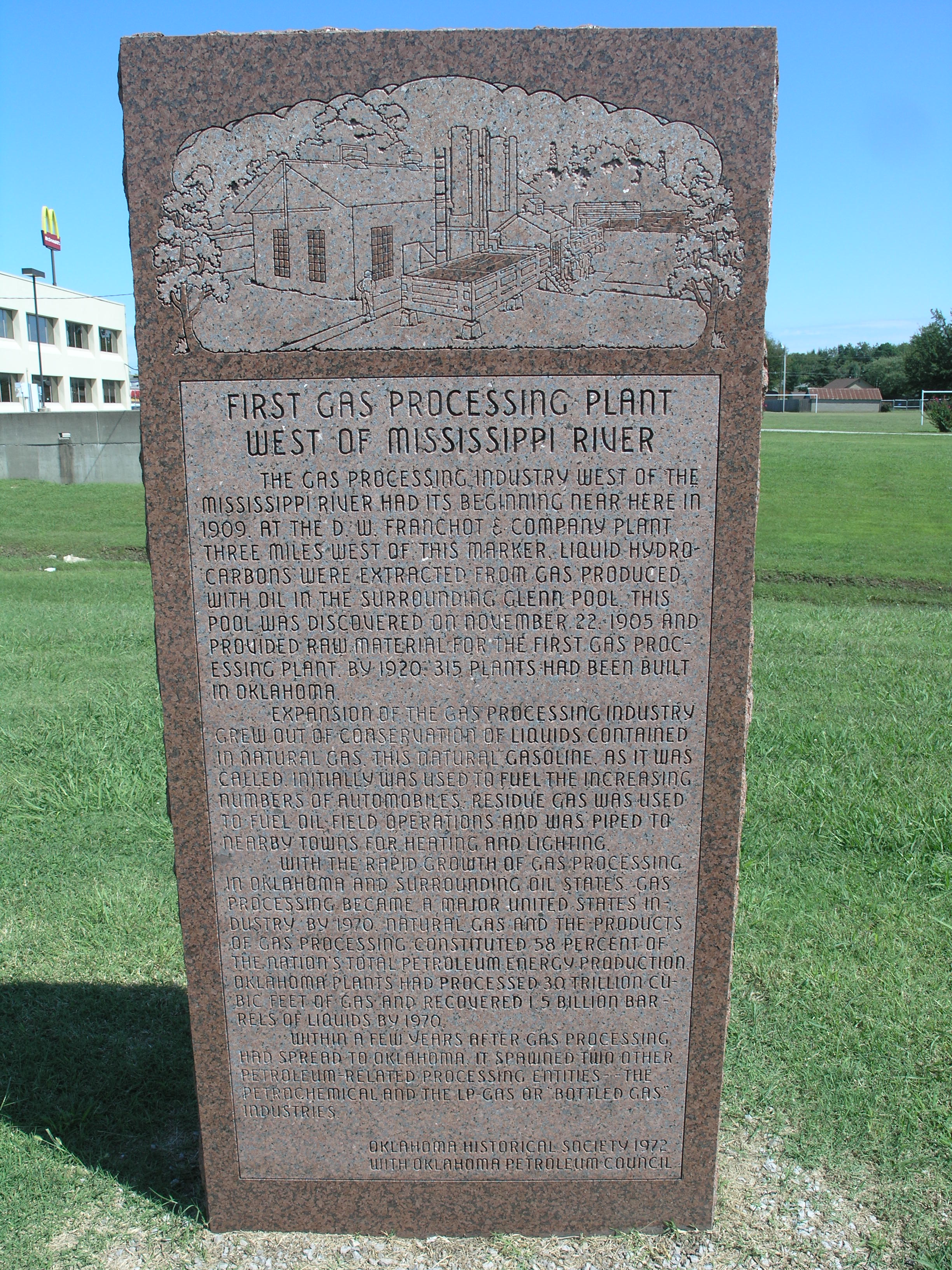 First Gas Processing Plant West of the Mississippi
The beginning of Oklahoma's famous oil boom brought the need for processing facilities located near the source of the raw material. Kiefer, Oklahoma, the closest unloading point on the Frisco Railroad to the newly opened oil fields, was the site selected for the first casing-head gas-treating plant which extracted gasoline from wet gas, west of the Mississippi River. The location of the plant in this region was a tremendous boost to the infant, but thriving , oil industry in Oklahoma.
Directions
Just south of corner of W 141st St and US 75. Glennpool, Oklahoma.
Notes
* Information provided by the Oklahoma Historical Society
Photos provided by Dennis McGill