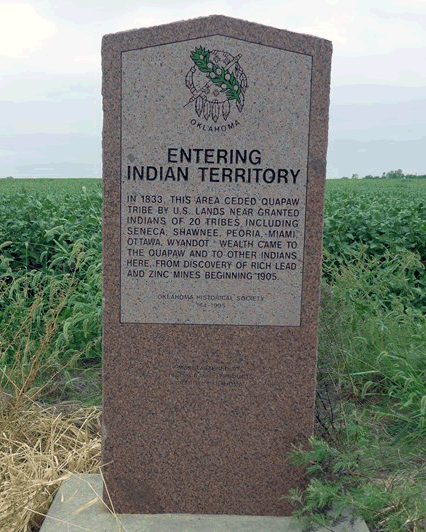 Entering Indian Territory
In 1833, this area ceded Quapaw tribe by U.S. Lands near granted Indians of 20 tribes including Seneca, Shawnee, Peoria, Miami, Ottawa, Wyandot. Wealth came to the Quapaw and to other Indians here from discovery of rich lead and zinc mines beginning 1905. Oklahoma Historical Society 164 - 1995.
Directions
About 4 miles north of Quapaw, Oklahoma on U.S. Highway 69 (Historic Route 66). Just south of the Kansas / Oklahoma border.