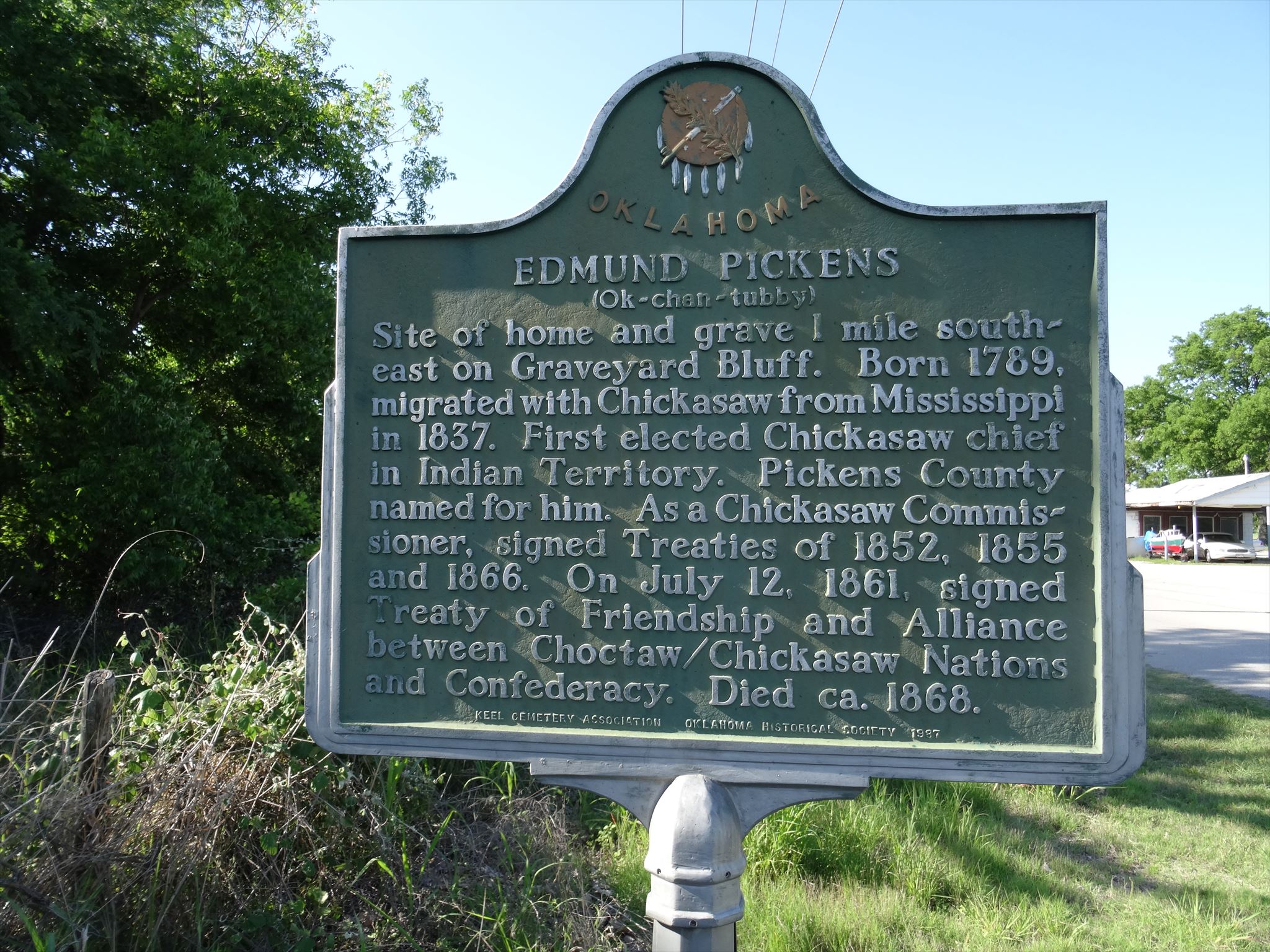 Edmond Pickens
Edmond Pickens (Ok-chan-tubby) Site of home and grave 1 mile southeast on Graveyard Bluff. Born 1789, migrated with Chickasaw from Mississippi in 1837. First elected Chickasaw chief in Indian Territory. Pickens County named for him. As a Chickasaw Commissioner, signed Treaties of 1852, 1855 and 1866. On July 12, 1861, signed Treaty of Friendship and Alliance between Choctaw / Chickasaw Nations and Confederacy. Died ca. 1868.
Directions
Enville, Oklahoma at the intersection of Enville-Ran Road and Hwy 32.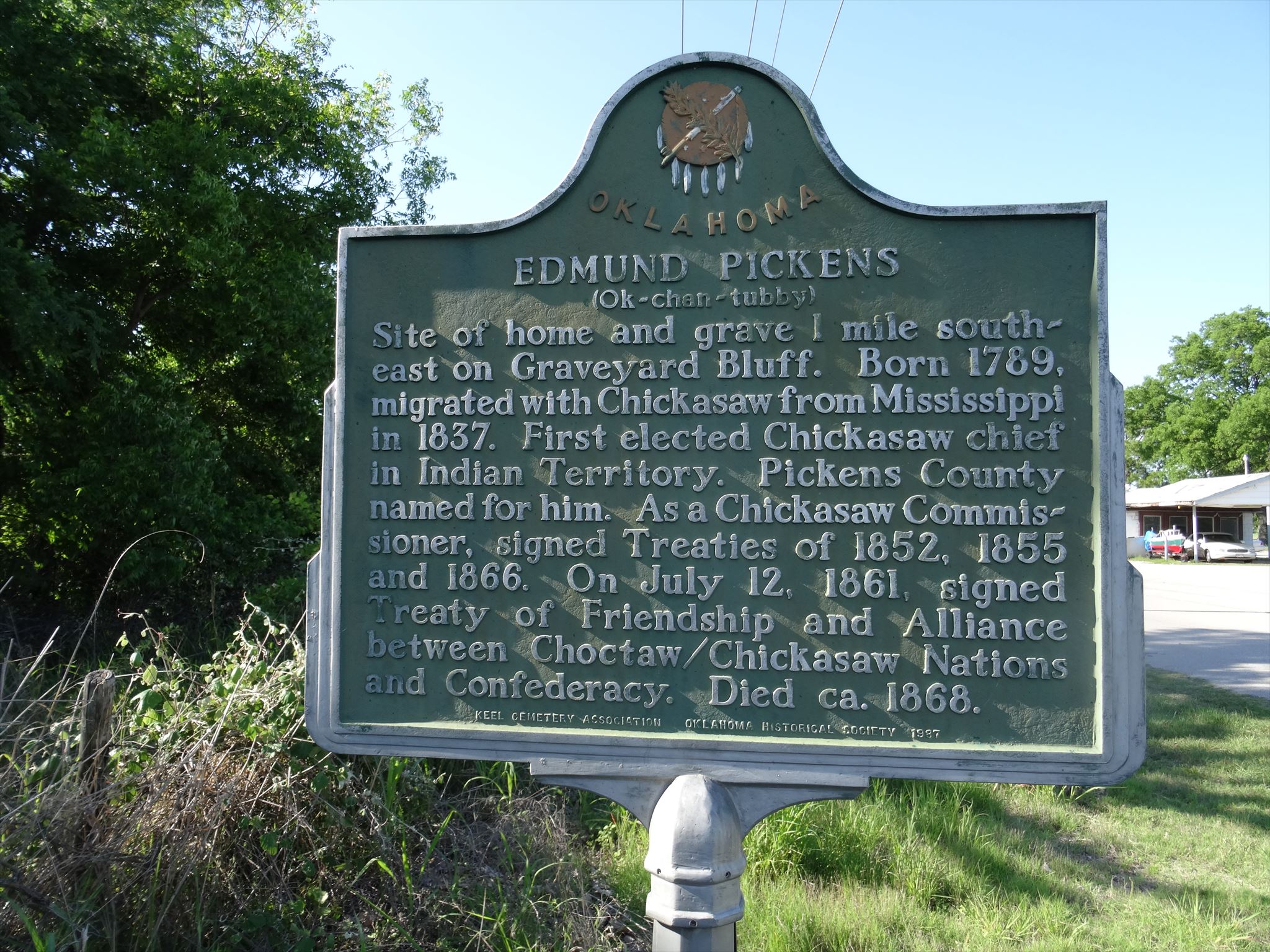 Notes
** Marker image from Waymarking.com
Links:
* Directions from other source. GPS Coordinates are appropriated from Google Maps reference.