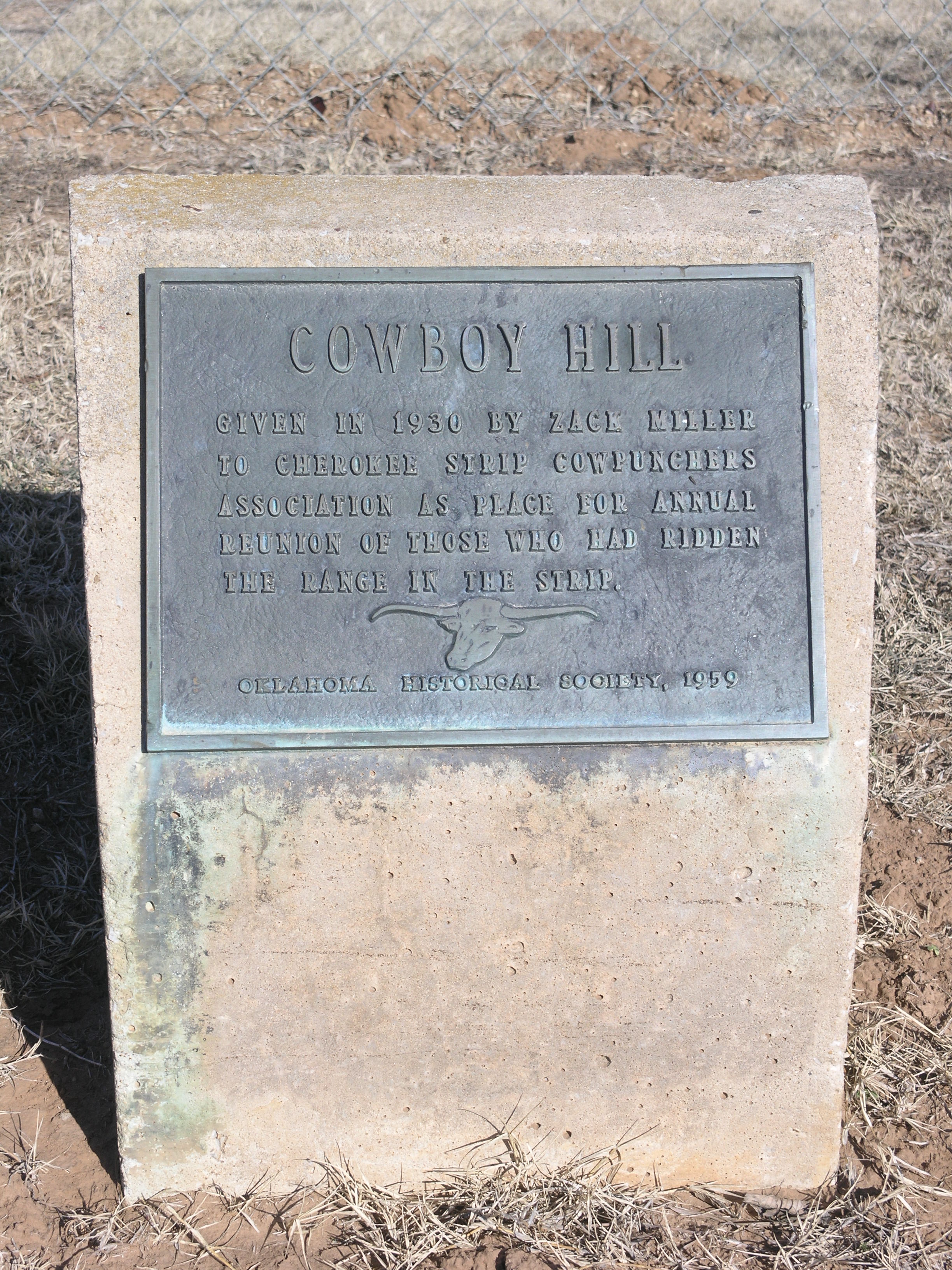 Cowboy Hill
Given in 1930 by Zack Miller to Cherokee Strip Punchers Association as place for annual reunion of those who had ridden the range in the Strip. (1959)
Zack Miller, Jack Webb and Sam Stigall are buried here.
Directions
Just south of the Salt Fork River on HWY 156 south out of Ponca City, Oklahoma is Cowbay Hill.
Notes
* Photos provided by Dennis McGill
It was intended that any of the cowboys and ranch hands of the 101 Ranch would find a place of rest here.
The Cherokee Strip Cow Punchers Association was organized at the 101 Ranch of the Miller Brothers on Labor Day September 6, 1920. The object was "socialibility of those who in the past, prior to 1893, shared the blanket and were real brothers on the , and to foster in memory the camp, the trail and the frontier days."
The Cowboy Hill Cemetery is located on a hill overlooking the Salt Fork River in Kay County, Oklahoma. At one time it was part of the 101 Ranch owned by the Miller Brothers. The land, one and a half acres, was given to the Cherodee Strip Wow Punchers Association. Any member of that association has the right to be buried in this cemetery. Only three graves are in the cemetery, one being that of Zack Miller, one of the Miller Brothers.
Zack T. Miller April 22, 1877 - Jan 3, 1952 Sam C. Stigall February 11 1885 - May 23, 1967 Jack Webb June 19 1902 - June 1, 1956
Information from
http://www.kaycounty.info/101_Ranch/cowboyhill.html