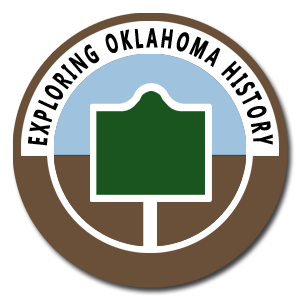 Exploring Oklahoma History
Exploring Oklahoma History is just for the fun of seeing what there is to see in the great state of Oklahoma, and to possibly learn a little something along the way.
– Labor Omnia Vincit –
Explore
This database is provided to help you explore the great state of Oklahoma.
Remember
An calandar full of Oklahoma history. See what happened today.
Learn
The latest on our discoveries and adventures around Oklahoma.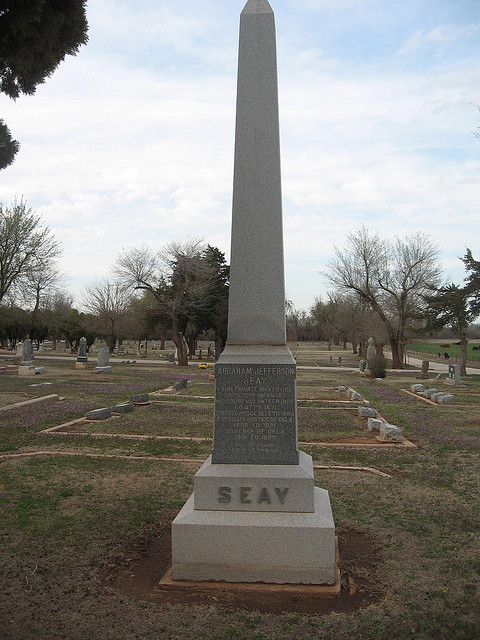 Abraham Jefferson Seay From Private 1861 to Col 31st and 32nd Infantry Missouri volunteer 1865 Co Atty 1871 Circuit Judge 1875 to 1886 Associate Justice of Okla 1890 to 1891 Governor of Okla 1891 to 1893 Love of Country Love of Kindred
Sorry nothing listed for today. Let's look ahead.
February 20
---
Tulsa Port of Catoosa Dedication
Saturday, February, 20, 1971 – On a cold February day, William Verity, President of Armco Steel Corporation gave the keynote speech at the dedication of the Tulsa Port of Catoosa. Seated on his left is Tulsa Mayor Robert J. LaFortune. To his right is Jacques Cunningham, master of ceremonies for the dedication. Mr. Cunningham was the first chairman of the City of Tulsa-Rogers County Port Authority. more...
In this week's episode we take another look back into Oklahoma history as we explore the tragedy at Babbs Switch. Welcome to Blog Oklahoma.
In this long overdue episode we take another look back into Oklahoma History.with the fascinating tale of Greer County … Texas. Welcome to Blog Oklahoma.
The book investigates a series of murders of wealthy Osage people that took place in Osage County, Oklahoma in the early 1920s—after big oil deposits were discovered beneath their land. ...