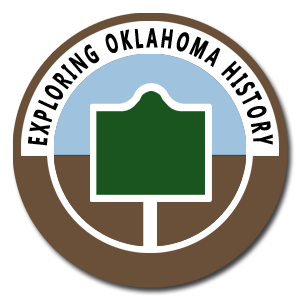 Exploring Oklahoma History
Exploring Oklahoma History is just for the fun of seeing what there is to see in the great state of Oklahoma, and to possibly learn a little something along the way.
– Labor Omnia Vincit –
Explore
This database is provided to help you explore the great state of Oklahoma.
Remember
An calandar full of Oklahoma history. See what happened today.
Learn
The latest on our discoveries and adventures around Oklahoma.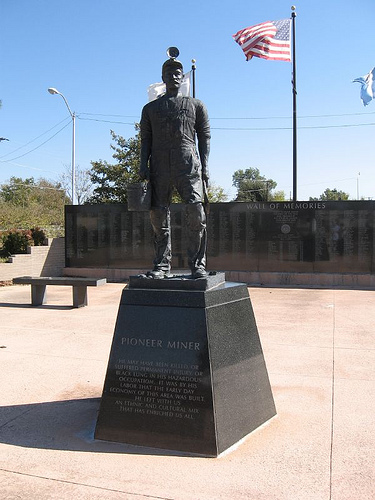 Pioneer Miner He may have been killed, or suffered permanent injury, or black lung in his hazardous occupation. It was by his labor that the early day economy of this area was built. He left with us and ethnic and cultural mix that has enriched us all. Photo and text Courtesy of Loretta and Charles Donaghe
May 28
---
Indian Removal Act of 1830
Friday, May, 28, 1830 – The Indian Removal Act of 1830 was a law passed by the Twenty-first United States Congress in order to facilitate the relocation of Native American tribes living east of the Mississippi River in the United States to lands further west. The Removal Act, part of a U.S. government policy known as Indian Removal, was signed into law by President Andrew Jackson on May 28, 1830. more...
Jim Thorpe Born
Monday, May, 28, 1888 – Today Jacobus Franciscus "Jim" Thorpe was born. Considered one of the most versatile athletes in modern sports, he won Olympic gold medals in the pentathlon and decathlon, played American football both collegiate and professional, and also played professional baseball and basketball. more...
In this week's episode we take another look back into Oklahoma history as we explore the tragedy at Babbs Switch. Welcome to Blog Oklahoma.
In this long overdue episode we take another look back into Oklahoma History.with the fascinating tale of Greer County … Texas. Welcome to Blog Oklahoma.
The book investigates a series of murders of wealthy Osage people that took place in Osage County, Oklahoma in the early 1920s—after big oil deposits were discovered beneath their land. ...