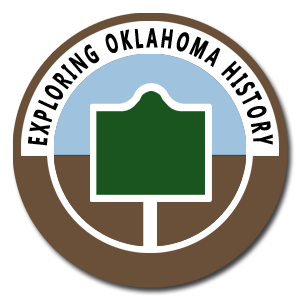 Exploring Oklahoma History
Exploring Oklahoma History is just for the fun of seeing what there is to see in the great state of Oklahoma, and to possibly learn a little something along the way.
– Labor Omnia Vincit –
Explore
This database is provided to help you explore the great state of Oklahoma.
Remember
An calandar full of Oklahoma history. See what happened today.
Learn
The latest on our discoveries and adventures around Oklahoma.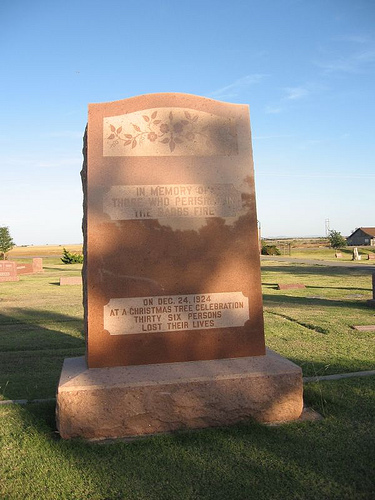 In Memory of those who perished in the Babbs Fire On Dec. 24, 1924 At a Christmas tree celebration Thirty six persons lost their Lives
Sorry nothing listed for today. Let's look ahead.
February 1
---
2002 Ice Storm
Friday, February, 1, 2002 – A powerful winter storm produced rain, freezing rain, sleet, and snow over parts of western and central Oklahoma on January 29-31, 2002. There were reports of tree damage, downed power lines and telephone lines, and power outages in some towns and cities. At one point after the storm, approximately 250,000 customers were left without power throughout the state. On February 1, 2002, President Bush declared a major disaster and ordered Federal aid to supplement state and local recovery efforts in the area struck by a severe winter ice storm. more...
In this week's episode we take another look back into Oklahoma history as we explore the tragedy at Babbs Switch. Welcome to Blog Oklahoma.
In this long overdue episode we take another look back into Oklahoma History.with the fascinating tale of Greer County … Texas. Welcome to Blog Oklahoma.
The book investigates a series of murders of wealthy Osage people that took place in Osage County, Oklahoma in the early 1920s—after big oil deposits were discovered beneath their land. ...