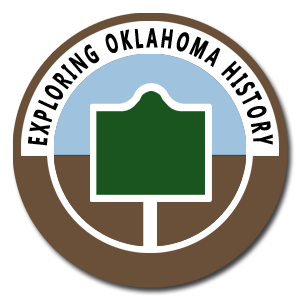 Exploring Oklahoma History
Exploring Oklahoma History is just for the fun of seeing what there is to see in the great state of Oklahoma, and to possibly learn a little something along the way.
– Labor Omnia Vincit –
Explore
This database is provided to help you explore the great state of Oklahoma.
Remember
An calandar full of Oklahoma history. See what happened today.
Learn
The latest on our discoveries and adventures around Oklahoma.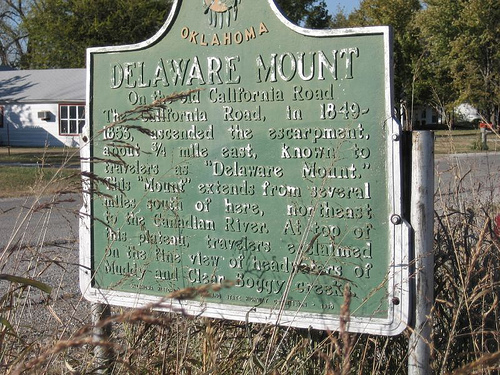 On the old California Road. The California road, in 1849 - 1953, ascended the escarpment, about 3/4 mile east, known to travelers as " Delaware Mount." this "Mount" extends from several miles south of here, northeast to the Canadian River. At top of this plateau, travelers exclaimed on the fine view of head waters of Muddy and Clear Boggy Creeks. **
Sorry nothing listed for today. Let's look ahead.
April 27
---
Pryor Tornado
Monday, April, 27, 1942 – Tornado destroyed Pryor, Oklahoma, killing 100 and injuring 300. more...
The book investigates a series of murders of wealthy Osage people that took place in Osage County, Oklahoma in the early 1920s—after big oil deposits were discovered beneath their land. ...
Our newly designed website is now up. This is something we've been working on for the last couple of months. It should run quite a bit faster and be much more mobile friendly. We hope you like it. ...
On April, 6, 1934, Clyde Barrow, Bonnie Parker and Henry Methvin shot and killed Constable Cal Campbell and kidnap Chief Percy Boyd near Commerce, Oklahoma. Chief Boyd was later released.