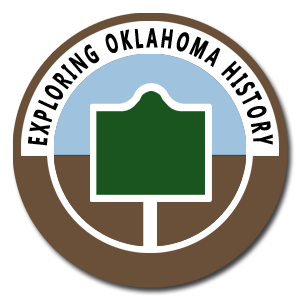 Exploring Oklahoma History
Exploring Oklahoma History is just for the fun of seeing what there is to see in the great state of Oklahoma, and to possibly learn a little something along the way.
– Labor Omnia Vincit –
Explore
This database is provided to help you explore the great state of Oklahoma.
Remember
An calandar full of Oklahoma history. See what happened today.
Learn
The latest on our discoveries and adventures around Oklahoma.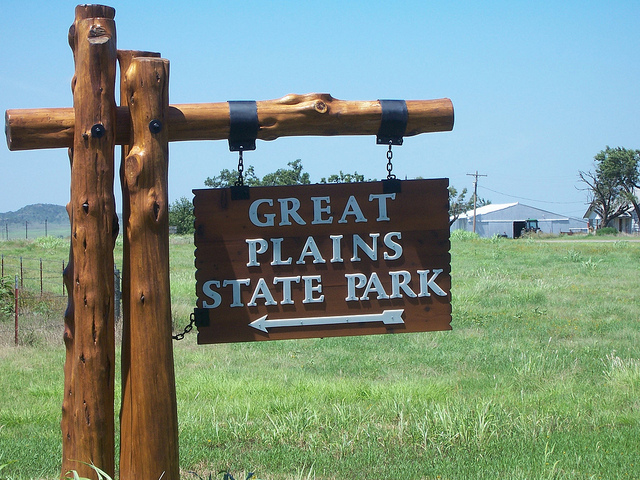 Located south of Hobart off Hwy 183, Great Plains State Park is nestled between the Wichita Mountains and Lake Tom Steed. The area offers water sports, boating, boat ramps, camping, RV parking, swimming beach, playground, picnic areas, cycling, mountain biking and hiking trails. The campground spans approximately 460 acres of park land with 56 RV hookups and 30 tent sites. RV sites consist of
...
August 24
---
Battle of Perryville
Monday, August, 24, 1863 – After the federal victory at Honey Springs in July 1863, Maj. Gen. James Blunt, division commander of the Union Army of the Frontier, marched out of Ft. Gibson to find and defeat the Confederate army in Indian Territory, once and for all. Blunt's scouts contacted Brig. Gen. William Steele's rear guard as he was withdrawing south across the Canadian River. ... Perryville, a major supply depot for the Confederates, was located halfway between Boggy Depot and Scullyville, or Northfork Town, on the Texas Road. By attacking Steele, Blunt hoped to catch and destroy Cooper's five thousand men and their depot. Then he would be free to take Cabell and Fort Smith. .. Steele posted a strong picket, including two howitzers, on the north side of town blocking the road leading into Perryville. The Federals arrived at the edge of town and engaged the Confederates in a rare night fight. The Confederates were in a fixed position of hastily constructed barricades, and the Confederate artillery was centered on the road. The Federals deployed right and left of the road and brought artillery quickly into play. The heated exchange lasted a short time. The Confederates, fearing they would be engulfed, retreated without their stores, leaving them in the hands of the Federals. The Union troops hit with such swiftness that Steele was unable to summon reinforcements. Blunt secured what supplies he could use and ordered the town burned. The destruction of this major Confederate depot crippled the Confederate forces in Indian Territory as much as if Cooper's army had been destroyed. more...
In this long overdue episode we take another look back into Oklahoma History.with the fascinating tale of Greer County … Texas. Welcome to Blog Oklahoma.
The book investigates a series of murders of wealthy Osage people that took place in Osage County, Oklahoma in the early 1920s—after big oil deposits were discovered beneath their land. ...
Our newly designed website is now up. This is something we've been working on for the last couple of months. It should run quite a bit faster and be much more mobile friendly. We hope you like it. ...