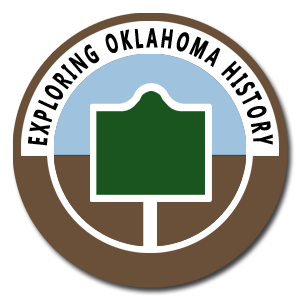 Exploring Oklahoma History
Exploring Oklahoma History is just for the fun of seeing what there is to see in the great state of Oklahoma, and to possibly learn a little something along the way.
– Labor Omnia Vincit –
Explore
This database is provided to help you explore the great state of Oklahoma.
Remember
An calandar full of Oklahoma history. See what happened today.
Learn
The latest on our discoveries and adventures around Oklahoma.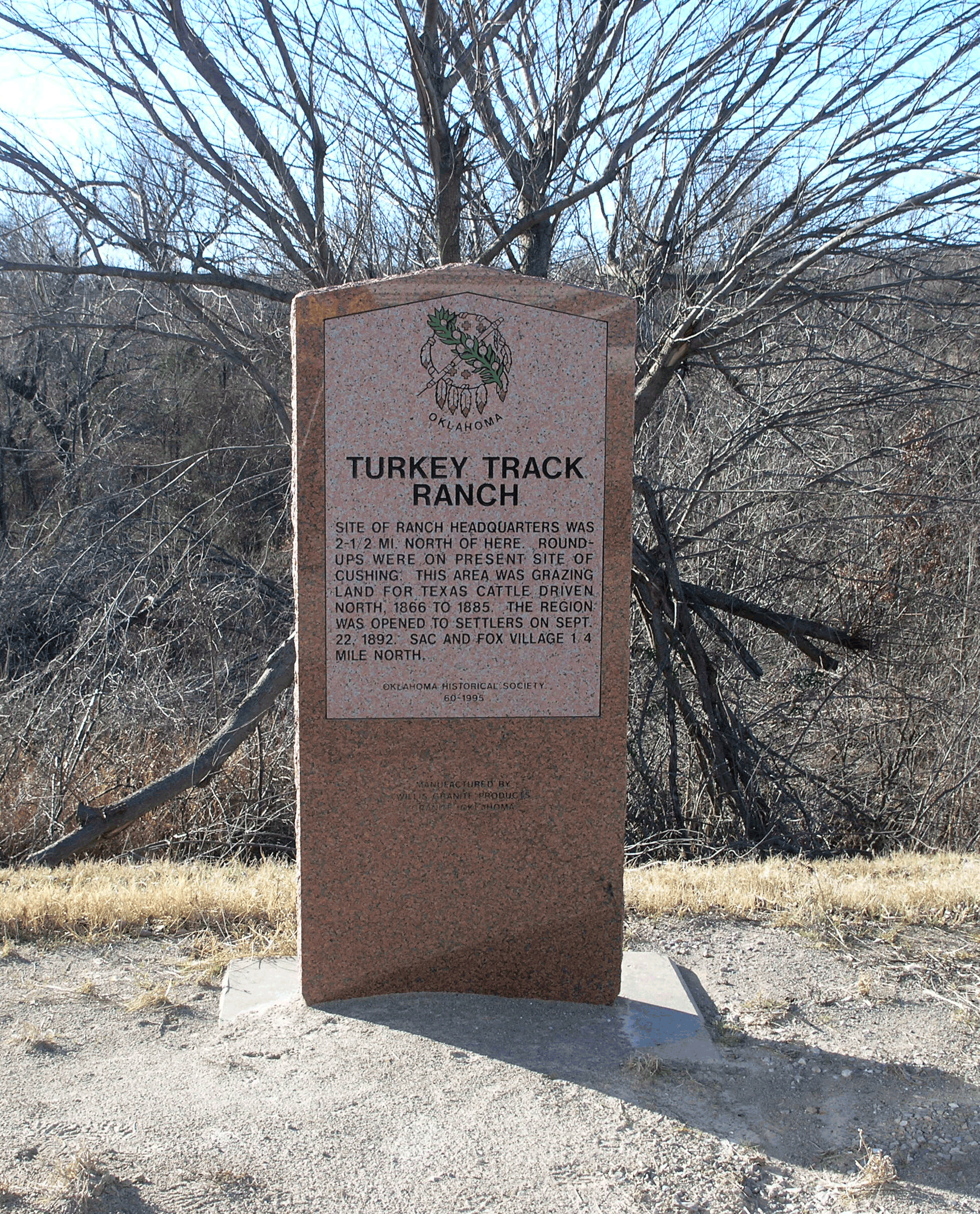 Site of ranch headquarters was 2-1/2 mi north of here. Roundups where on present site of Cushing. This area was grazing land for Texas cattle driven north 1866 to 1885. The region was opened to settlers on Sept. 22, 1892. Sac and Fox village 1/4 mile north.
April 8
---
Tinker Air Force Base
Tuesday, April, 8, 1941 – On this day a War Department order was officially signed awarding a supply and maintenance depot to Oklahoma City. In 1942, the new installation was named Tinker Field in honor of Major General Clarence L. Tinker of Pawhuska, Oklahoma. General Tinker was killed in a crash while leading a flight of B-24 Liberators on a long-range strike against Japanese forces on Wake Island during World War II. more...
In this week's episode we take another look back into Oklahoma history as we explore the tragedy at Babbs Switch. Welcome to Blog Oklahoma.
In this long overdue episode we take another look back into Oklahoma History.with the fascinating tale of Greer County … Texas. Welcome to Blog Oklahoma.
The book investigates a series of murders of wealthy Osage people that took place in Osage County, Oklahoma in the early 1920s—after big oil deposits were discovered beneath their land. ...