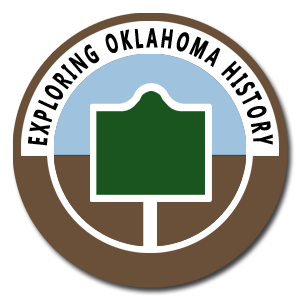 Exploring Oklahoma History
Exploring Oklahoma History is just for the fun of seeing what there is to see in the great state of Oklahoma, and to possibly learn a little something along the way.
– Labor Omnia Vincit –
Explore
This database is provided to help you explore the great state of Oklahoma.
Remember
An calandar full of Oklahoma history. See what happened today.
Learn
The latest on our discoveries and adventures around Oklahoma.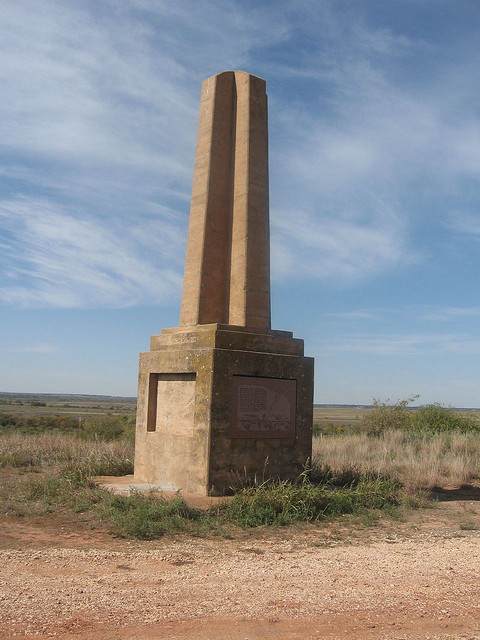 Monument Hill Chisholm Trail Lookout Point Hardships tested the mettle of men on the trail. Sever weather at times mad conditions hazardous as well as miserable and there was always the treat of stampedes caused by a bolt of lightning a loud clap of thunder or the trickery of raiders. The scattering of cattle meant that there would be no rest for drovers until the strays were rounded up.
...
Sorry nothing listed for today. Let's look ahead.
August 15
---
Oklahoma's First Rural Route
Wednesday, August, 15, 1900 – The Postal Service established free delivery of mail to rural areas in 1896. Oklahoma's first rural route began serving customers on August 15, 1900 in Hennessey, Oklahoma. According to the Hennessey Clipper newspaper, Albert Darrow was the first Oklahoma Rural Carrier; his route was 24 miles long and covered a 31 square mile area with a population of 700. Darrow provided his own transportation, a horse and wagon and received an annual income of $500. More...
Will Rogers and Wiley Post killed in plane crash
Thursday, August, 15, 1935 – An avid booster of aviation, Will Rogers undertook a sightseeing trip to Alaska with a fellow Oklahoman, world-renowed aviator Wiley Post, in the summer of 1935. Post's plane, an experimental and top-heavy hybrid of Lockheed Explorer and Orion parts, crashed near Point Barrow, Alaska, on August 15, 1935, killing both men. more...
In this week's episode we take another look back into Oklahoma history as we explore the tragedy at Babbs Switch. Welcome to Blog Oklahoma.
In this long overdue episode we take another look back into Oklahoma History.with the fascinating tale of Greer County … Texas. Welcome to Blog Oklahoma.
The book investigates a series of murders of wealthy Osage people that took place in Osage County, Oklahoma in the early 1920s—after big oil deposits were discovered beneath their land. ...