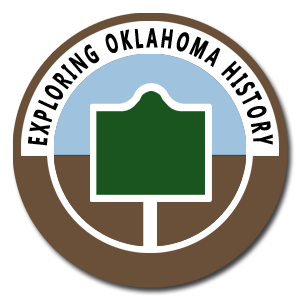 Exploring Oklahoma History
Exploring Oklahoma History is just for the fun of seeing what there is to see in the great state of Oklahoma, and to possibly learn a little something along the way.
– Labor Omnia Vincit –
Explore
This database is provided to help you explore the great state of Oklahoma.
Remember
An calandar full of Oklahoma history. See what happened today.
Learn
The latest on our discoveries and adventures around Oklahoma.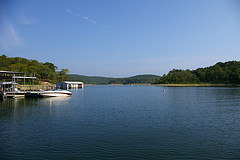 There are many reasons why we call Tenkiller State Park, "Heaven in the Hills". Located on the shore of scenic Lake Tenkiller, this park is an outdoor recreation wonderland. The magnificent limestone cliffs, crystal clear water and abundant water sports, including an underwater scuba park, make this one of Oklahoma's favorites.
Sorry nothing listed for today. Let's look ahead.
October 5
---
The Dalton Gang is wiped out in Coffeyville, Kansas
Wednesday, October, 5, 1892 – On this day in 1892, the famous Dalton Gang attempts the daring daylight robbery of two Coffeyville, Kansas, banks at the same time. But if the gang members believed the sheer audacity of their plan would bring them success, they were sadly mistaken. Instead, they were nearly all killed by quick-acting townspeople. For a year and a half, the Dalton Gang had terrorized Indian Territory, mostly concentrating on train holdups. More...
In this week's episode we take another look back into Oklahoma history as we explore the tragedy at Babbs Switch. Welcome to Blog Oklahoma.
In this long overdue episode we take another look back into Oklahoma History.with the fascinating tale of Greer County … Texas. Welcome to Blog Oklahoma.
The book investigates a series of murders of wealthy Osage people that took place in Osage County, Oklahoma in the early 1920s—after big oil deposits were discovered beneath their land. ...