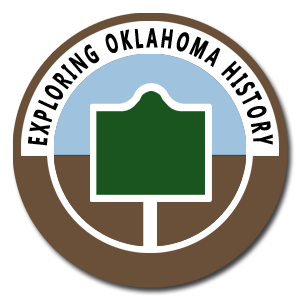 Exploring Oklahoma History
Exploring Oklahoma History is just for the fun of seeing what there is to see in the great state of Oklahoma, and to possibly learn a little something along the way.
– Labor Omnia Vincit –
Explore
This database is provided to help you explore the great state of Oklahoma.
Remember
An calandar full of Oklahoma history. See what happened today.
Learn
The latest on our discoveries and adventures around Oklahoma.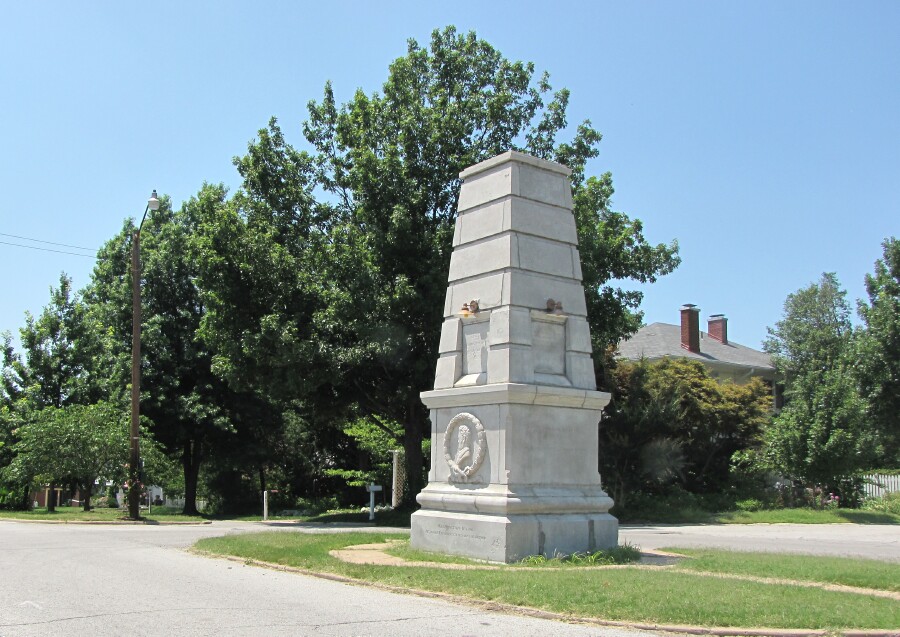 This monument was erected and donated to the public by Mr. and Mrs. Gabriel Norman Wright to commemorate the visit of the great author to this locality on October 14, 1832, in company with a party of U. S. Rangers from Cantonment Gibson. They camped that night about thirteen miles west of this point, near the present town of Wekiwa.
July 16
---
Red River Bridge War
Thursday, July, 16, 1931 – The Red River Bridge War was a 1931 bloodless boundary conflict between Oklahoma and Texas over an existing toll bridge and a new free bridge crossing the Red River. On this date Oklahoma governor "Alfalfa Bill" Murray ordered the new bridge open, by executive order. Murray issued this order on the grounds that the land on both sides of the river belonged to Oklahoma, per the Louisiana Purchase treaty of 1803. Murray sent highway crews across the new bridge to destroy the barricades. more...
World's first parking meter installed
Tuesday, July, 16, 1935 – The world's first parking meter, known as Park-O-Meter No. 1, is installed on the southeast corner of what was then First Street and Robinson Avenue in Oklahoma City, Oklahoma on this day in 1935. More... Carl C. Magee, of Oklahoma City, Oklahoma, is generally credited with originating the parking meter. He filed for a patent for a "coin controlled parking meter" on May 13, 1935. More...
President Obama Visits the El Reno Federal Correctional Institution
Thursday, July, 16, 2015 – President Barack Obama visits the El Reno Federal Correctional Institution outside of El Reno, Oklahoma, marking the first visit by a sitting President to a federal prison.
In this long overdue episode we take another look back into Oklahoma History.with the fascinating tale of Greer County … Texas. Welcome to Blog Oklahoma.
The book investigates a series of murders of wealthy Osage people that took place in Osage County, Oklahoma in the early 1920s—after big oil deposits were discovered beneath their land. ...
Our newly designed website is now up. This is something we've been working on for the last couple of months. It should run quite a bit faster and be much more mobile friendly. We hope you like it. ...