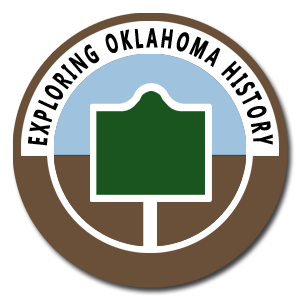 Exploring Oklahoma History
Exploring Oklahoma History is just for the fun of seeing what there is to see in the great state of Oklahoma, and to possibly learn a little something along the way.
– Labor Omnia Vincit –
Explore
This database is provided to help you explore the great state of Oklahoma.
Remember
An calandar full of Oklahoma history. See what happened today.
Learn
The latest on our discoveries and adventures around Oklahoma.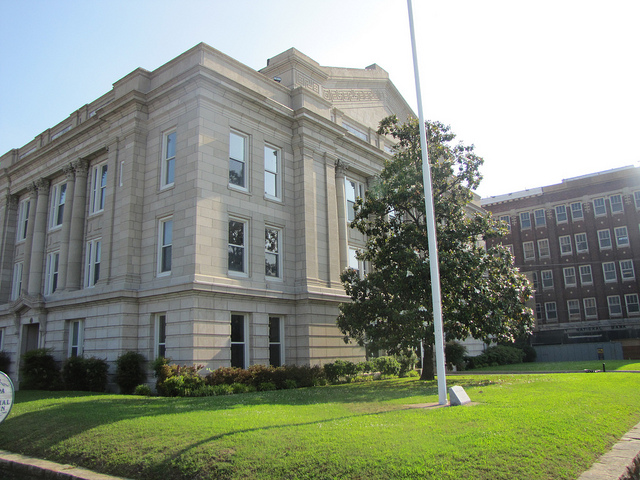 Creek County Courthouse. Listed National Register of Historic Places 1985.
November 13
---
Grand
Sunday, November, 13, 1892 – On this day Grand was established as county seat of Day County, Oklahoma Territory. This was County 'E' when organizers at the opening of Cheyenne and Arapaho lands April 19, 1892 Day County and county seat were abolished at statehood in 1907. Many citizens of Grand became noted as leaders in the new state of Oklahoma. more...
Karen Silkwood dies in mysterious one-car crash
Wednesday, November, 13, 1974 – On this day in 1974, 28-year-old Karen Silkwood is killed in a car accident near Crescent, Oklahoma, north of Oklahoma City. Silkwood worked as a technician at a plutonium plant operated by the Kerr-McGee Corporation, and she had been critical of the plant's health and safety procedures. More...
In this week's episode we take another look back into Oklahoma history as we explore the tragedy at Babbs Switch. Welcome to Blog Oklahoma.
In this long overdue episode we take another look back into Oklahoma History.with the fascinating tale of Greer County … Texas. Welcome to Blog Oklahoma.
The book investigates a series of murders of wealthy Osage people that took place in Osage County, Oklahoma in the early 1920s—after big oil deposits were discovered beneath their land. ...