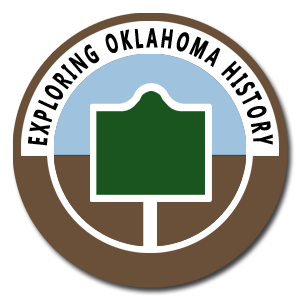 Exploring Oklahoma History
Exploring Oklahoma History is just for the fun of seeing what there is to see in the great state of Oklahoma, and to possibly learn a little something along the way.
– Labor Omnia Vincit –
Explore
This database is provided to help you explore the great state of Oklahoma.
Remember
An calandar full of Oklahoma history. See what happened today.
Learn
The latest on our discoveries and adventures around Oklahoma.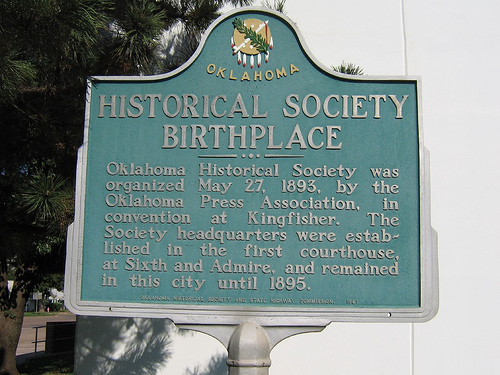 Historical Society Birthplace Oklahoma Historical Society was organized May 27, 1893, by the Oklahoma Press Association, in convention at Kingfisher. The Society headquarters were established in the first courthouse, at Sixth and Admire, and remained in the city until 1895.
Sorry nothing listed for today. Let's look ahead.
January 16
---
Prohibition Begins Nationwide
Friday, January, 16, 1920 – Prohibition in the United States (1920 - 1933) was the era during which the United States government outlawed the manufacture, transportation, import, export, and sale of alcoholic beverages. It also includes the prohibition of alcohol by state action at different times, and the social-political movement to secure prohibition. At any time possession of liquor, wine or beer was illegal. Drinking alcohol was never technically illegal, but one who was drinking was liable for prosecution on the grounds that they possessed the alcohol they were drinking. more...
In this week's episode we take another look back into Oklahoma history as we explore the tragedy at Babbs Switch. Welcome to Blog Oklahoma.
In this long overdue episode we take another look back into Oklahoma History.with the fascinating tale of Greer County … Texas. Welcome to Blog Oklahoma.
The book investigates a series of murders of wealthy Osage people that took place in Osage County, Oklahoma in the early 1920s—after big oil deposits were discovered beneath their land. ...