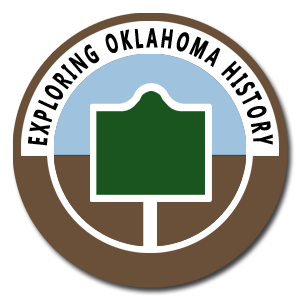 Exploring Oklahoma History
Exploring Oklahoma History is just for the fun of seeing what there is to see in the great state of Oklahoma, and to possibly learn a little something along the way.
– Labor Omnia Vincit –
Explore
This database is provided to help you explore the great state of Oklahoma.
Remember
An calandar full of Oklahoma history. See what happened today.
Learn
The latest on our discoveries and adventures around Oklahoma.
Northwestern Academy Carrier, Oklahoma Territory 1898 Northwestern Academy was financed in part and sponsored by the Congregational Home Missionary Society of Boston, Massachusetts, through the initiative, leadership and dedication of a few Carrier citizens and contributions of money, material and labor by many. The main building was about 220 yards north and 580 yards east of this
...
December 7
---
USS Oklahoma
Sunday, December, 7, 1941 – On this day the USS Oklahoma was hit by four torpedoes during a Japanese attack on Pearl Harbor, Hawaii. The next day on December 8th, the United States declared war on Japan, thus entering World War II. USS Oklahoma (BB-37), a Nevada-class battleship was the only ship of the United States Navy to be named for the 46th state. more...
In this week's episode we take another look back into Oklahoma history as we explore the tragedy at Babbs Switch. Welcome to Blog Oklahoma.
In this long overdue episode we take another look back into Oklahoma History.with the fascinating tale of Greer County … Texas. Welcome to Blog Oklahoma.