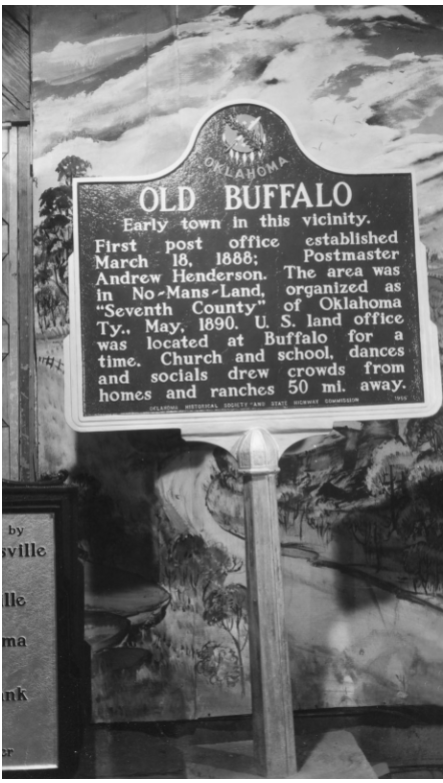 Old Buffalo
Early town in this vicinity. First post office established March 18, 1888; Postmaster Andrew Henderson. The area was No-Mans-Land, organized as "Seventh County" of Oklahoma Ty., May, 1890. U.S. land office was located at Buffalo for a time. Church and school, dances and socials drew crowds from homes and ranches 50 mi. away.
Directions
On US-54, 4 1/2 miles northeast of Optima.*
Regions
Maps
The town of Old Buffalo was an important business and social center of "Cimarron Territory," now the Oklahoma Panhandle. The first post office in No Man's Land was established here on March 8, 1888.
* Information from the Oklahoma Historical Society.