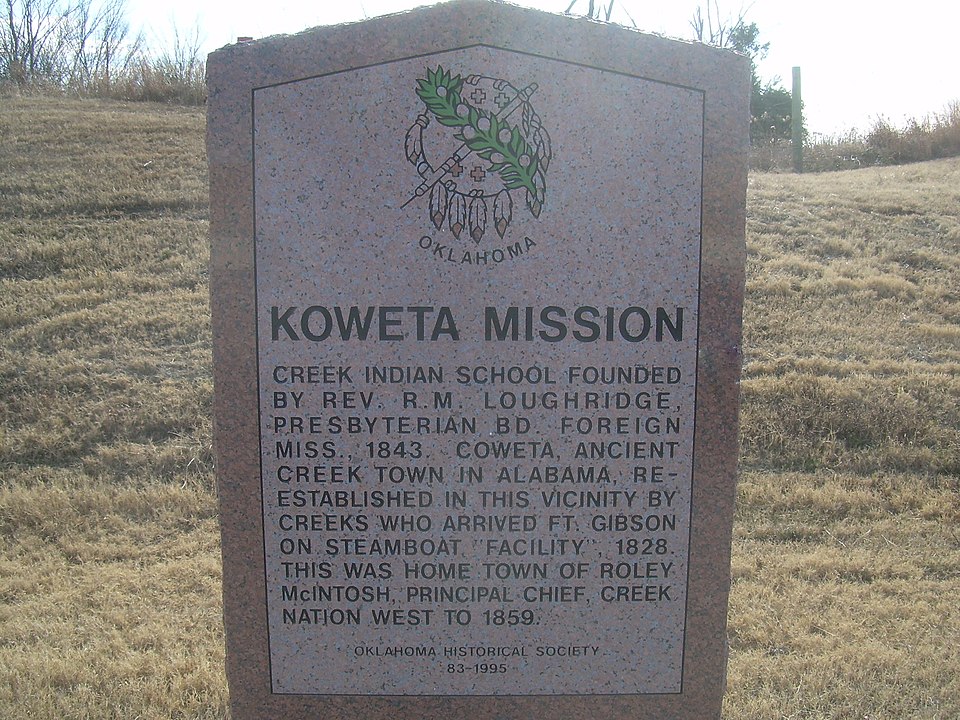 Koweta Mission
Creek Indian School founded by Rev. R.M. Loughridge Presbyterian BD Foreign Miss., 1843. Coweta, ancient Creek town in Alabama, reestablished in this vicinity by Creeks who arrived Ft. Gibson on Steamboat facility. 1828. This was home town of Roley McIntosh, principal chief Creek Nation west to 1859.
Directions
1 mile south of Coweta, Oklahoma on OK-58B
Regions
Maps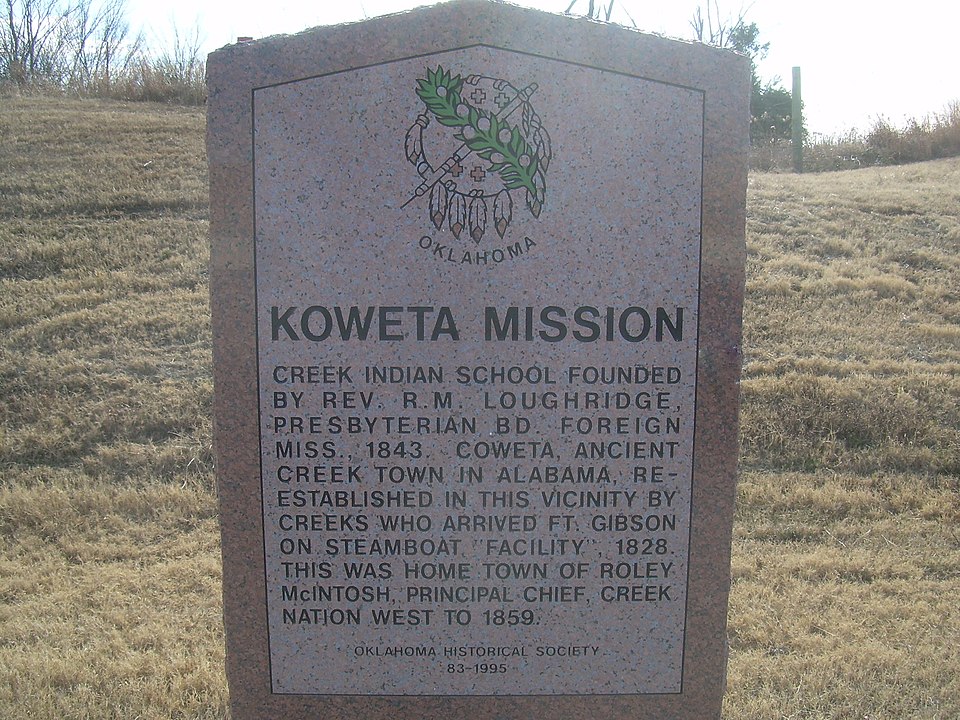 Wikipedia: Koweta Mission Site
"Koweta Mission Site is a site listed on the National Register of Historic Places. In 1843, white missionaries arrived in Coweta to teach the Indian children. Reverend Robert Loughridge and his wife, Olivia, bought an empty cabin for ten dollars and began teaching. He named the mission "Koweta". ..."