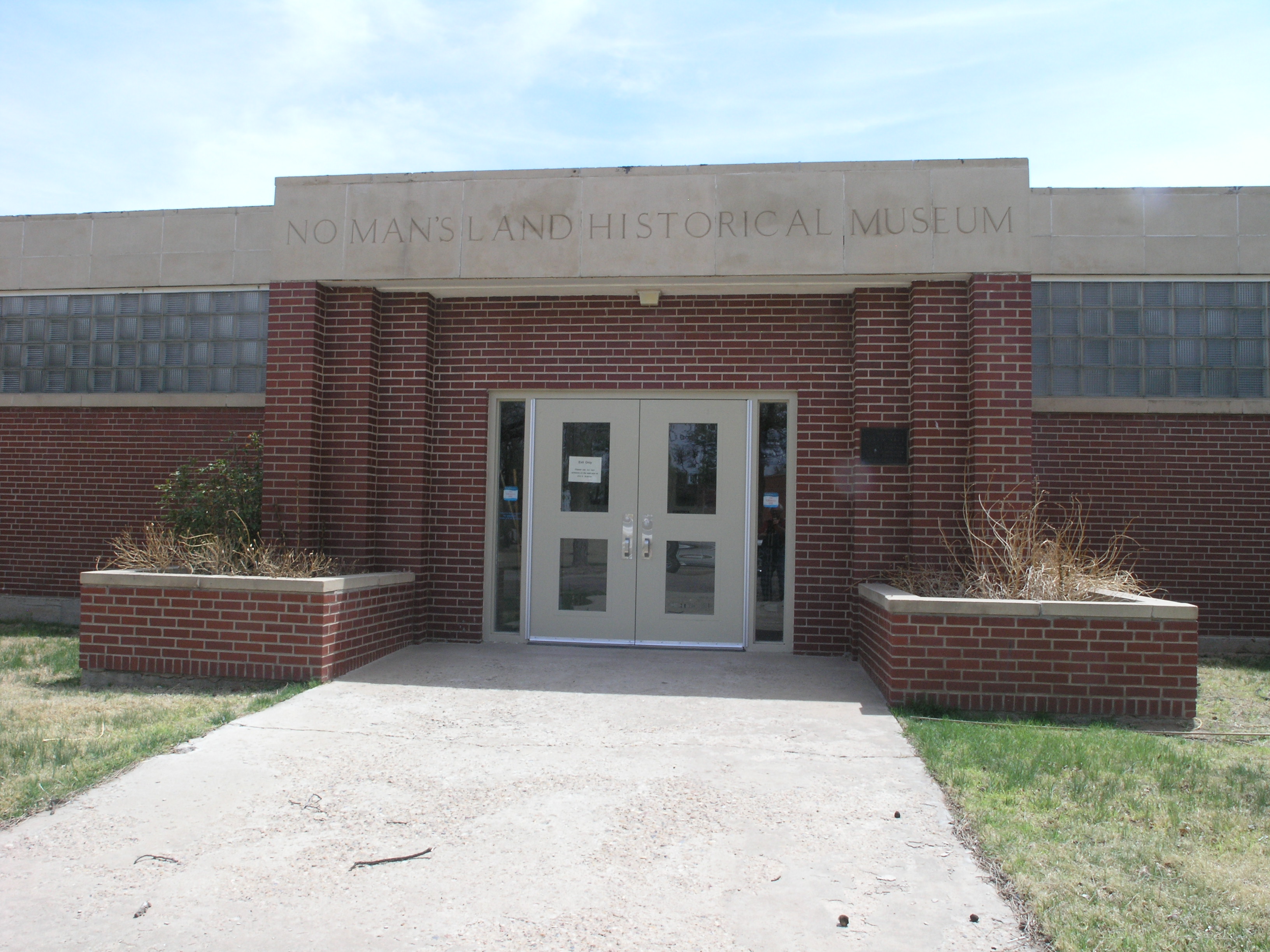 No Man's Land Museum
When the Territory of Kansas was created in 1854 its boundary was set at the 37th parallel. When Texas came into the union, being a slave state, it could not extend its sovereignty over any territory north of 36° 30' North. The Missouri Compromise specified that territory North of this line would be free-state territory. This situation left a narrow strip of land 34 miles wide between Kansas and Texas extending from the 100th parallel on the East to the 103rd parallel on the West, a total of 168 miles in length. At the eastern end of the area was the Cherokee Outlet and at the western end was the Territory of New Mexico. Since the area was claimed by no state, it was soon given the name of No Man's Land.

In the mid 1880s drought and depression caused many to leave heavily mortgaged farmlands in western Kansas. They became squatters in what was in time to become the Oklahoma Panhandle. Townsites were organized and trade centers and villages began to spring up. While the settlers could not receive legal title to the land they settled, precedents in other territorial regions indicated the Federal Government would in time recognize "Squatter's Rights." Under the leadership of Dr. Owen G. Chase, the settlers of No Man's Land began to think of the possibility of establishing a territory. Congress felt the planned Cimarron Territory was not large enough to justify the creation of a territory, and in 1890 No Man's Land was attached to Oklahoma Territory becoming known as Beaver County. No Man's Land Museum chronicles the struggles of the settlers as they established their own government and developed their communities. The museum is operated by the No Man's Land Historical Society.
Directions
207 West Sewell Street (Sewell and North E Street), Goodwell, Oklahoma
Regions
Maps
Museum Hours
Tue - Sat 10am to 3pm
Closed 12pm to 1pm
Summer Hours
Tue - Sat 10am to 4pm
Closed 12pm to 1pm
Free Admission
* Information and Directions from okhistory.org
** Photos provided by Dennis McGill