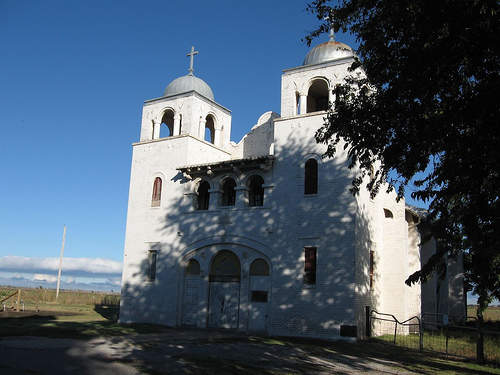 Darlington Agency Site
Darlington Cheyenne-Arapaho Agency Established there 1870, by Brinton Darlington, Quaker, Indian Agent appointed by President Grant. Important Stop on Chisholm Trail Site of Arapaho School, John H. Seger, Supt. Post Office Established in 1873, and First Newspaper "Cheyenne Transporter" in Western Indian Territory published there, 1879.


Directions
About 6 mi. NW of El Reno, El Reno, OK
North of El Reno Highway US 81, 2.9 miles West on Left side of Road

Darlington
Agriculture Education and Applied Research Center
Redlands Community College

Regions
Maps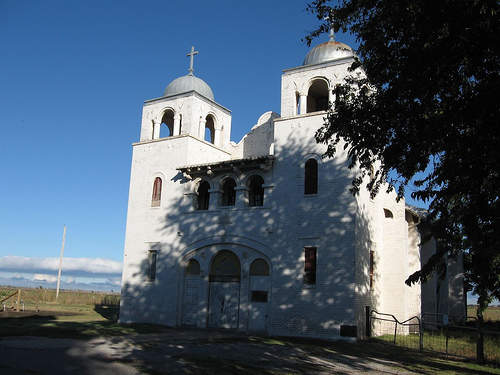 National Register Of Historic Places:
Darlington Agency Site
** (added 1973 - District - #73001557)
Also known as Darlington - State Game Farm
About 6 mi. NW of El Reno, El Reno
Historic Significance: Event
Area of Significance: Communications, Religion, Social History, Native American, Education, Transportation
Period of Significance: 1850-1874, 1875-1899, 1900-1924
Owner: State
Historic Function: Commerce/Trade, Education
Current Function: Agriculture/Subsistence, Government
Current Sub-function: Animal Facility
More Pictures:
Darlington
Agriculture Education and Applied Research Center
Redlands Community College
,
Corner Stone laid by the Grand Lodge A.F. & A.M.
September 12th A.D. 1913
This Chapel Built by the Grand Chapter Order of the Eastern Star
Corner Stone presented by Oklahoma City Chapter No.10 O.E.S.
Building was a dormitory during the time when Darlington was and Indian Agency and School
Darlington Jail, was moved to the Canadian County Historical Society, Rock Island Depot, 400 West Wade st., El Reno, Ok
Marker Located On Highway US 81, 1/2 mile north of road you turn on to go to Darlington, marker is on west side of road.