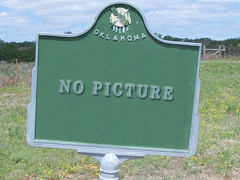 USS Batfish / War Memorial Park and Museum
Muskogee War Memorial and home of the USS Batfish.
Directions
3500 Batfish Dr, Muskogee, Oklahoma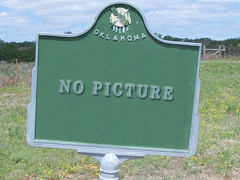 Notes
Museum:
Information

Admission

Adults (14-61) $6.00
Children (7-13) $3.00
Adult (62+) and Retired Military $4.00
AAA Members $5.00
Children's Group (10 or More) $2.00
Children Under 6 - FREE (Except for Groups)

Hours

Summer Hours: March 15th - October 15th

Wednesday through Saturday 10 AM to 6 PM
Sunday 1 PM to 6 PM
Closed Monday, Tuesday and Easter

Winter Hours: October 16th - March 14th

Thursday - Saturday 10 AM to 5 PM
Sunday 1 PM to 5 PM
Closed Monday through Wednesday
Closed Thanksgiving, Christmas, New Years Day
Links:
Wikipedia:
USS Batfish (SS/AGSS-310), a Balao-class submarine, was the first ship of the United States Navy to be named for the batfish, any of several fishes; a pediculate fish of the West Indies, the flying gurnard of the Atlantic, or a California sting ray.

Originally named Acoupa, hull SS-310 was renamed Batfish 24 September 1942; launched 6 May 1943 by Portsmouth Navy Yard in Kittery, Maine; sponsored by Mrs. Nellie W. Fortier; and commissioned 21 August 1943, Lieutenant Commander W. R. Merrill in command.

Batfish's war operations span a period from 11 December 1943 to 26 August 1945 during which she completed six war patrols. She is credited with having sunk nine Japanese ships totaling 10,658 tons while operating east of Japan, in the Philippine Sea, Luzon Strait, and South China Sea. Combatant vessels sunk were: minesweeper IJN Minesweeper # 22 on 23 August 1944 at 8°09′N 134°38′E; the destroyer Samidare, 26 August 1944 in 08°30′N 134°37′E. and the submarines RO-55, 10 February 1945 in 18°56′N 121°34′E.; RO-112, 11 February 1945 in 18°53′N 121°50′E.; and RO-113, 13 February 1945 in 19°10′N 121°25′E.

Batfish returned to the United States after the Japanese surrender and following completion of her pre-inactivation overhaul was placed out of commission in reserve at Mare Island Navy Yard 6 April 1946 and laid up in the Pacific Reserve Fleet.

On 7 March 1952 Batfish was recommissioned and on 21 April assigned to Submarine Division 122 based at Key West, Fla., to carry out training duty. She was redesignated Auxiliary Research Submarine AGSS-310, 1 July 1960.

Decommissioned for the last time, 1 November 1969, she was laid up in the Atlantic Reserve Fleet, and struck from the Naval Register same day. She was transferred to the Oklahoma Maritime Advisory Board and towed up the Arkansas River to Muskogee. There, she was placed in a dry berth and opened to the public as a memorial to Oklahoma combat submariners.

Batfish received the Presidential Unit Citation for her sixth war patrol in the South China Sea during which she sank the three Japanese submarines. She was also awarded six battle stars for her World War II service.