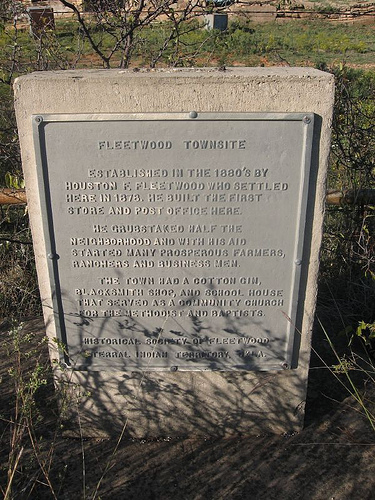 Fleetwood Townsite
Fleetwood Townsite

Established in the 1880's by Houston F. Fleetwood who settled her in 1878. He built the first store and post office here.
He grubstaked with his aid started many prosperous farmers, ranchers and business men.
The town had a cotton gin, blacksmith shop, and school house that served as a community church for the Methodist and Baptists.
Historical Society of Fleetwood
Terral, Indian Territory, Okla.

Directions
Highway US 81 at Terral, Ok turn east on Apache, follow road, road turns into Fleetwood Rd. go about 5 miles. Store and marker on north side of road.
Note: Two more marker are located on east to the end of road, markers are on the south side of road.