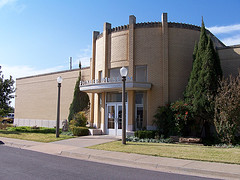 Plains Indians & Pioneers Museum
Take a walk on the wild side in lawyer/gunfighter Temple Houston's hometown museum. Frontier-town vignettes feature Houston's office, a bank, saloon, jail, photo studio, and newspaper office. Native American exhibits feature the Cheyenne and Arapaho. Tour the picket-style Lee/Lienemann combination homesteader's cabin and horse stable. Murals by Paul Laune, Pat "Kemoha" Patterson, Fred Olds and Jana Sol. Tourist information center, gift shop and art gallery on site.
Directions
2009 Williams Ave, Woodward, OK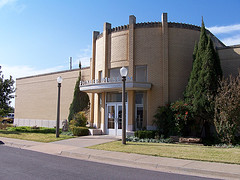 Notes
General Info: Credit Cards Accepted, Free Admission, Gift Shop, Handicap Accessible. Tour Group Services: Tour Bus Parking, Guided Tours.
Days/Hours Open: Tue-Sat 10am-5pm
More Pictures:
Links: