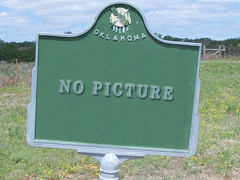 Stella Friends Academy
Buildings near here from 1897 under auspices of Friends Church, the academy was noted for high moral, spiritual and scholastic standards. Closed 1922. Named for teacher of 1st school (1893) in this vicinity, a sod house near Stella Church in Cherokee Strip.
Directions
1.9 miles east of of Highway 64 and Highway 11, north of Cherokee, Oklahoma.