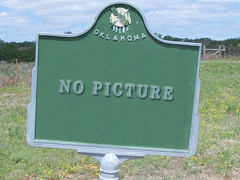 Sequoyah's Home
Sequoyah's Cabin was the home during 1829-1844 of Sequoyah, or George Gist, who created a written language for the Cherokee nation. It was declared a National Historic Landmark in 1965.
Directions
State Highway 101, 7 miles east of U.S. Highway 59 in Sallisaw, Oklahoma.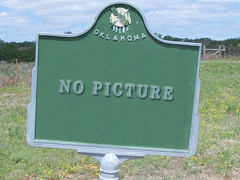 Notes
Links
National Register of Historic Places
Sequoyah's Cabin *** (added 1966 - Building - #66000634)
OK 101, in Sequoyah's Cabin State Park, Akins
Historic Significance: Person
Historic Person: Sequoyah (Gist,George)
Significant Year: 1829
Area of Significance: Native American, Education
Period of Significance: 1825-1849
Owner: State
Historic Function: Domestic
Historic Sub-function: Single Dwelling
Current Function: Recreation And Culture
Current Sub-function: Museum
* GPS Coordinates from other source.