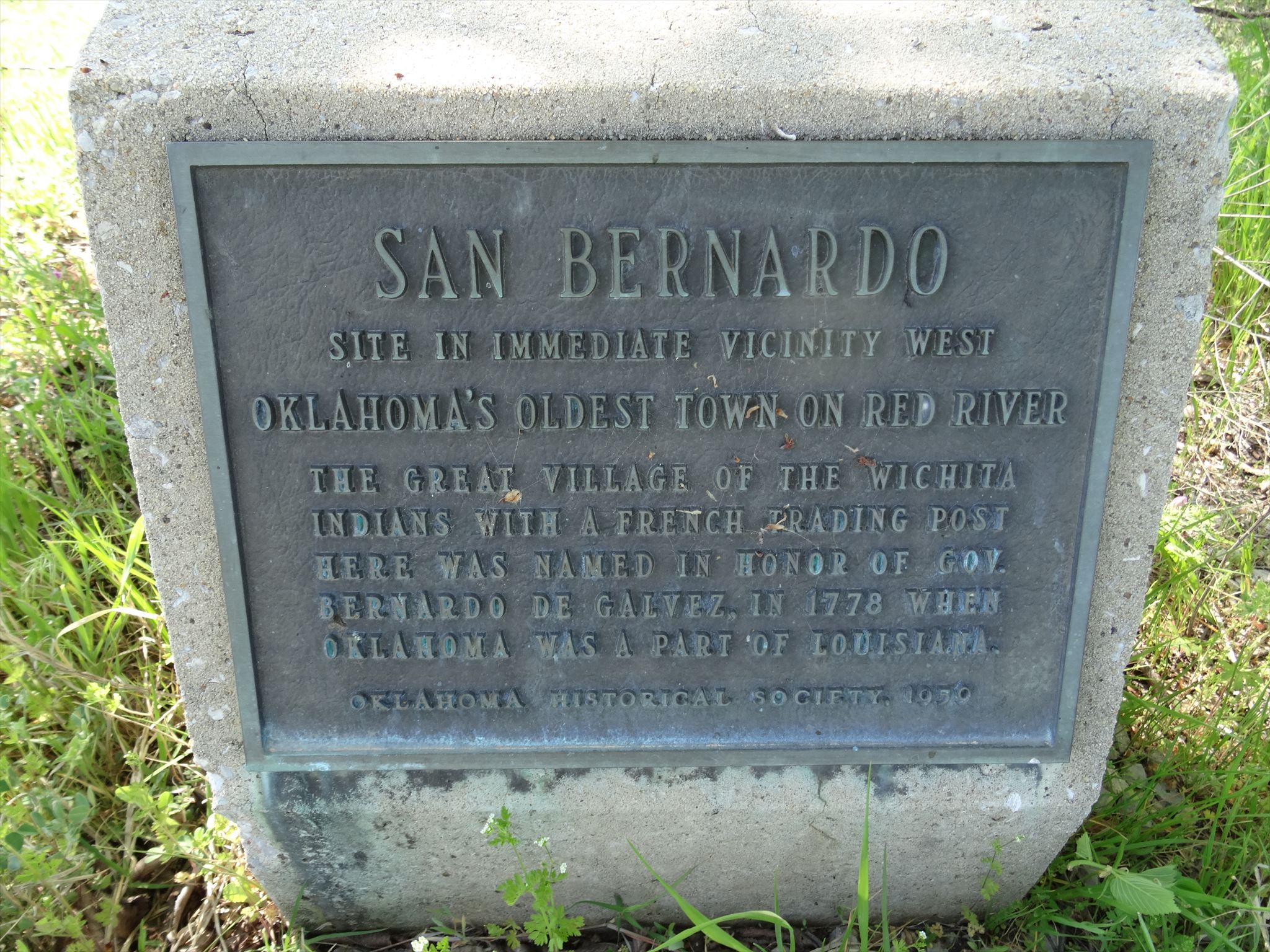 San Bernardo
San Bernardo site in immediate vicinity west 'Oklahoma's oldest town on Red River' the great village of the wichita indians with a french trading post here was named in honor of Gov. Bernardo de Galvez, in 1778 when Oklahoma was a part of Louisiana. Oklahoma Historical Society, 1950
Directions
Petersburg, Oklahoma, is 16 miles south of Ringling, Oklahoma on OK Hwy 89. The Longest Road has a sign marking the Road. On the SW corner of Hwy 89 and E2110 Rd (Longest Road). Marker is the short, so it can be overlooked if grass is over grown. **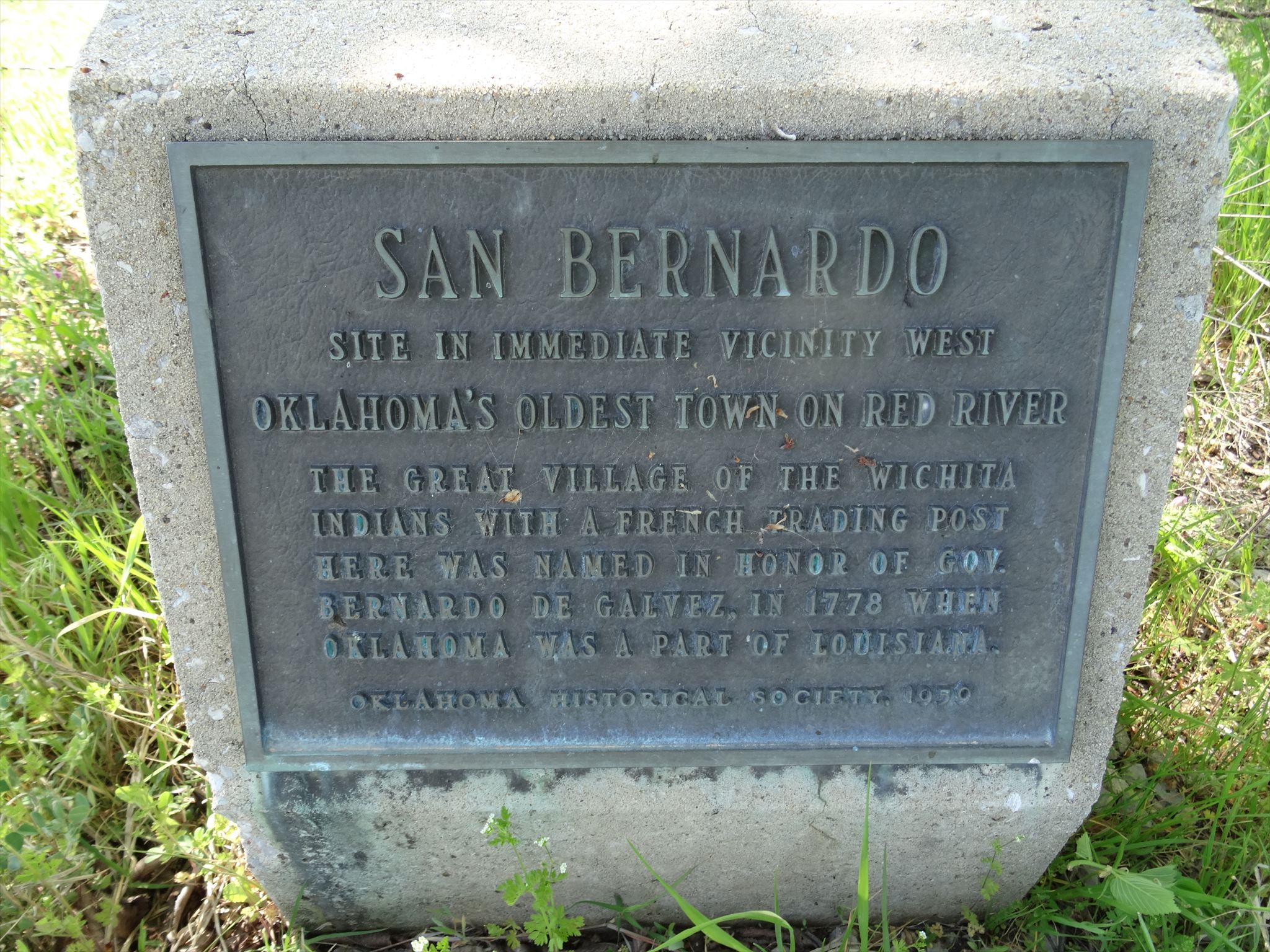 Notes
* Description from "Mark of Heritage" by Muriel H. Wright (1876).
** GPS Coordinates and Image from Waymarking.com:
http://www.waymarking.com/waymarks/WMQX6D_San_Bernardo_Ringling_OK
Listed on the
National Register of Historic Places
San Bernardo ** (added 1982 - Site - #82003685)
Also known as Taovayas Village; Longest Site (JF-1);Spanish Fort Sites
Address Restricted, Ringling
Historic Significance: Information Potential
Area of Significance: Historic - Aboriginal
Cultural Affiliation: Taovayas, Wichita
Period of Significance: 1750-1799, 1800-1824
Owner: Private
Historic Function: Domestic
Historic Sub-function: Village Site
Current Function: Agriculture/Subsistence
Current Sub-function: Agricultural Fields
An important fortified Wichita Indian village on the north bank of the Red River, this site was the scene of regular French trading activity in the mid-1700s.
The Longest Site
In 1965-1966 , excavations at a site about 15 miles south of Ringling, Oklahoma revealed the Toavayas Village detailed in Spanish records of the Parrilla Expedition. The site, named after the Longest Family who had farmed in the area for many years, covered and area of 35-40 acreas.
Note:
I try to find the marker for this site, but was unable to locate it. There was a Historical Marker road sign, but the monument was not there. I did find a road that was marker the Longest Road, but it was to late in the day to try to find the site. I also found a farm on the west side of OK hwy 89 about a mile north of the Petersburg town sign with the name Longest on the mail box.
There was only one building in the Petersburg town.
I did not get any pictures in the town. I will have to make another research trip soon.
Links:
This Link has information about the Longest Site:
http://www.ou.edu/cas/archsur/counties/jefferson.htm
Petersburg, OK