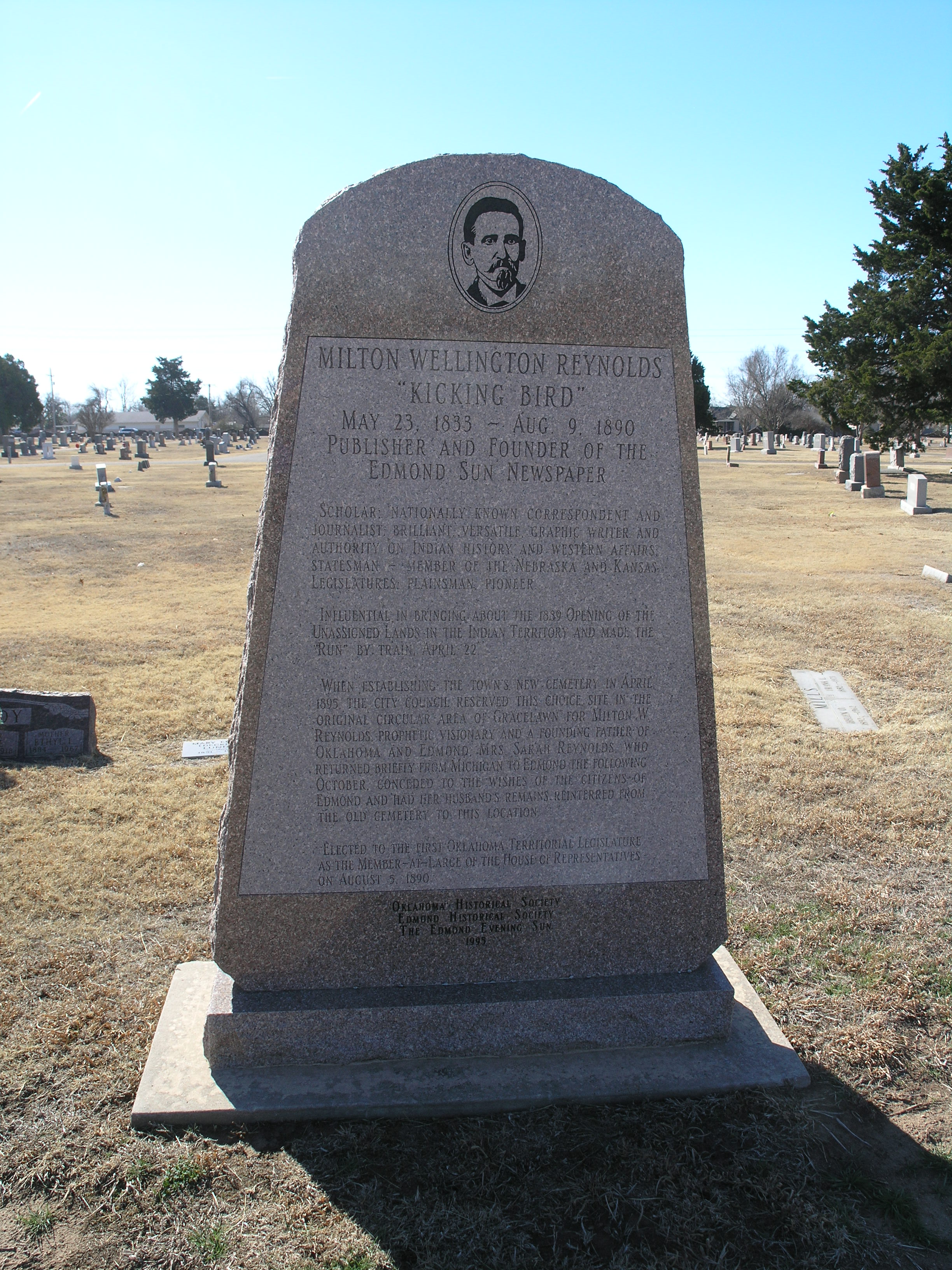 Kickingbird
Publisher and founder of the Edmond Sun, Milton W. "Kicking Bird" Reynolds was a nationally known newspaperman who promoted opening the Unassigned Lands in the 1880s. He made the Land Run of 1889 by train and is credited as being the first to call Oklahoma "Land of the Fair God." He was a member of Oklahoma's first territorial legislature. He died in 1890.
Directions
In Gracelawn Cemetery in Edmond, Oklahoma
Notes
* Information from the Oklahoma Historical Society.
** Pictures provided by Dennis McGill