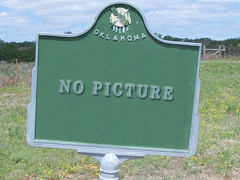 George C. Sibley Expedition
Here, in the summer of 1811, a group composed of three white men, accompanied by six Osage Indians, were the first whites to view the Great Salt Plains. George C. Sibley, the leader of the expedition, described the geological phenomenon as a "perfect level plain covered in dry hot weather from 2 to 6 inches deep with a beautiful clean white salt."
Directions
About 1/2 mile east from the junction of State Highway 8 and State Highway 11, north of Cherokee, Oklahoma.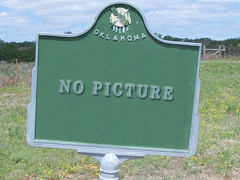 Notes
** Information found at
forttours.com
. Marker location not verified.